Watch the Season's First International Championships! Expect to find big surprises from the newly released Sun & Moon—Lost Thunder expansion and the VGC 2019 Sun Series format.
The upcoming Latin America International Championships will be the most important tournament yet of the young 2019 season. You won't have to miss out on the action if you can't make it to São Paulo, Brazil—no matter where you are, you can watch each match live on Twitch.tv November 16–18, 2018. We'll be broadcasting each round of exciting battles in both the Pokémon TCG and video game tournaments, so make sure to tune in as competitors battle to earn Championship Points toward the 2019 Pokémon World Championships and their share of a hefty prize pool.
Pokémon TCG and video game matches will begin bright and early with Swiss rounds at 2:45 a.m. PST on Friday, November 16. Both tournaments will continue on Saturday starting at 2:45 a.m. PST, and they won't stop until only the finalists remain. Pokémon TCG matches on Friday and Saturday will take place on Twitch.tv/PokemonTCG, while video game matches will be broadcast on Twitch.tv/Pokemon. The final rounds for both tournaments will be broadcast consecutively on Twitch.tv/Pokemon on Sunday, starting with the video game Junior Division at 2:45 a.m. PST. Check out the full stream schedule for more info.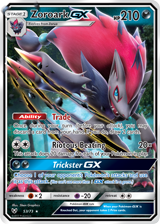 Competitors in the Pokémon TCG tournament will have the chance to show off their creativity in the first major tournament that includes the recently released Sun & Moon—Lost Thunder expansion. Recent Regional Championships and Special Events using the Pokémon TCG Standard format around the world have seen a variety of strategies succeed, including many different decks built around Zoroark-GX or Buzzwole, and plenty of representation for two interesting pairings: Rayquaza-GX plus Vikavolt, and Necrozma-GX plus Malamar.
Players running these decks will have a variety of new Pokémon and Trainer cards from Sun & Moon—Lost Thunder to consider, including the first Prism Star Stadium cards. No one deck seems to be getting the most attention approaching this tournament, so you should expect to see a variety of powerful decks as competitors work to master the format.
The Latin America International Championships will be the only International Championships to feature the Sun Series format of the Video Game Championships. Each VGC tournament this season will allow Trainers to use two of the Legendary Pokémon that are normally prohibited from play. The Sun Series is special because Rayquaza is prohibited from knowing Dragon Ascent, and no Pokémon may hold Z-Crystals, Mega Stones, the Red Orb, or the Blue Orb.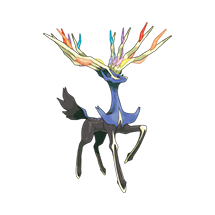 With these limitations, many Trainers expected this format to revolve around Xerneas and its powerful Geomancy move, but other Legendary Pokémon like Kyogre, Groudon, and Lunala have still made their presences felt. Keep an eye out for key Pokémon like Venusaur and Toxicroak that are selected to help against specific Legendary Pokémon.
With a brand-new format in the Pokémon TCG and the most important Sun Series format tournament in the video games, the Latin America International Championships will certainly be an event to remember. Don't forget to tune in to Twitch.tv/Pokemon and Twitch.tv/PokemonTCG to watch all the action starting on Friday, November 16, at 2:45 a.m. PST, then check out the winning teams and decks at Pokemon.com/EventResults once the tournament is complete.
Source: Pokemon.com