Pokémon Masters, the new strategy and battling game for mobile platforms, is now available for download on the App Store (iOS) and Google Play (Android). In celebration of the game's release, special in-game events and rewards are offered for a limited time. Read on below to learn more about the new Barry EX Challenge:
New Barry EX Challenge now available!From: 9/17/2019 at 6:00 a.m.
Barry now appears in training areas! Take on a super difficult boss!
Barry has been added to the training areas as of 9/17/2019 at 6:00 a.m.! Trainers in the training areas are crazy tough! Use everything you've got to win!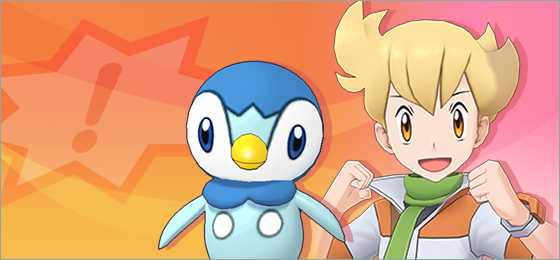 Newly Added Training Areas
Date/Time Added:
9/17/2019 at 6:00 a.m.
Available Rewards
1★ Grass Bracelet ×1
2★ Grass Bracelet ×1
etc.
We hope you continue to enjoy Pokémon Masters.
Source: Official Pokémon Masters website