Pokémon Masters, the new strategy and battling game for mobile platforms, is now available for download on the App Store (iOS) and Google Play (Android). In celebration of the game's release, special in-game events and rewards are offered for a limited time. Developer DeNA is continuing to share messages aimed at the community:
A Message from the Pokémon Masters Team (Vol. 3)
Greetings, Trainers.
We're the producers of Pokémon Masters—Yu Sasaki and Tetsuya Iguchi—here with another message for you.
We'd like to thank you for your feedback regarding our first and second producer letters.
The development team is currently working on the updates we discussed previously.
Now, we'd like to share what we have in store for you in December. We'll also share a schedule of the upcoming features and reward adjustments.
We know that many of you are eager to see what we have planned for battle updates, and we have information about that as well.
Plans for November through December
Our focus for November is on implementing adjustments for rewards. We also have plans for a rally event that will award items and gems.
We hope you're enjoying the Caitlin story event and the new chapters of the main story.
December will bring more events, as well as improvements that will make for a smoother gameplay experience.
November Reward Adjustments
Rewards for

story events

have been revised, starting with the current

Caitlin event

. The number of gems awarded has increased by 900.
Starting with

the Ice-Type Training Event

on November 14,

gems

awarded for

training events

will be increased by 600.

The log-in bonus

that started on November 1 awards up to 4,200

gems

.
For mid-November, we're planning a special rally event where we will track Trainers' in-game achievements and announce their progress as they reach different milestones.
Our plans for the rally also include other features:
A

log-in bonus

that awards

items

and

gems

Additional

items

and

gems

that are awarded if milestones are met during the rally
We hope you enjoy it!
Mid-December Update
The level cap limit for all sync pairs will be unlocked, increasing their maximum potential level to 120.
In addition, a new difficulty category will be added to courses so you can get the new items needed for unlocking the level cap.
We will also revise the rewards for Very Hard and Super Hard courses, as well as for Very Hard supercourses.
A new type of event will also debut in early December. In this event, a Trainer who uses a Legendary Pokémon will join the fray. You'll be able to scout this sync pair by participating in this event.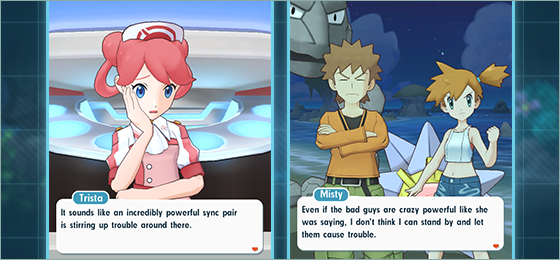 Additional December Update
The update in late December will include overall improvements to the gameplay that will benefit current Trainers.
Game balance (battle design) adjustments will give new Trainers a smoother experience right from the start.
In addition to the co-op battle pacing and game balance adjustments we told you about in our previous message, this update will also include the following:
Improvements to

daily missions

and the inclusion of

daily vouchers

*
Daily vouchers that can be exchanged for items used to strengthen your sync pairs, located in the daily and monthly item exchange menu*

Weekly bingo missions

*
A

sync pair

viewing feature*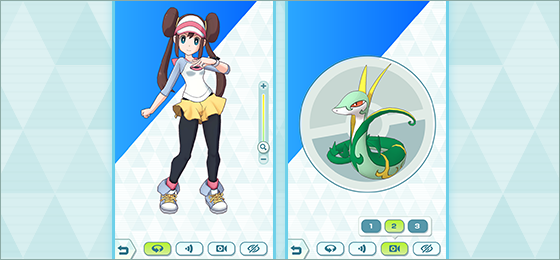 *Game screens are not final.
January and February will also see updates that improve gameplay, including the training event revamp that is planned for January. We'll share those details with you in the next producer letter.
Battle Stage Updates
Since the release of the game, we've received various feedback regarding battles, including co-op battles and EX Challenges.
Currently, the difficulty of EX Challenges is very high, and they give limited options for the sync pairs that can be included in a team.
We will amend these battles so that you can strategize and create your very own team to enjoy them.
Also, new EX Challenges will be introduced that will be easier and more enjoyable, and the difficulty of existing EX Challenges will be adjusted where necessary.
As for single-player content, we plan to add a new mode called Battle Villa in February. We're designing it to provide a different experience from the battles you've been playing up to now. We hope you look forward to it!
What to Expect in the Next Message
Next time, we will share some images and videos of events we have scheduled for December, as well as our plans for the new year.
Our next producer letter is scheduled for November 26.
We are continuing to make the world of Pokémon Masters more enjoyable for players. We appreciate your feedback, so if you have any comments regarding our planned improvements, please don't hesitate to contact us through the Feedback section in the game.
Thank you once more for playing Pokémon Masters. We look forward to speaking to you again soon.
Producer: Yu Sasaki
Operations Producer: Tetsuya Iguchi
Source: Official Pokémon Masters website