Pokémon fans are gearing up to take their first steps into the Galar region in the Pokémon Sword and Pokémon Shield video games for Nintendo Switch, but why wait to show your enthusiasm for this all-new adventure? The Pokémon Center has two new collections, Galar First Partner and Galar Friends, featuring all sorts of incredible items that showcase the first partner Pokémon of the Galar region—the Grass-type Grookey, the Fire-type Scorbunny, and the Water-type Sobble.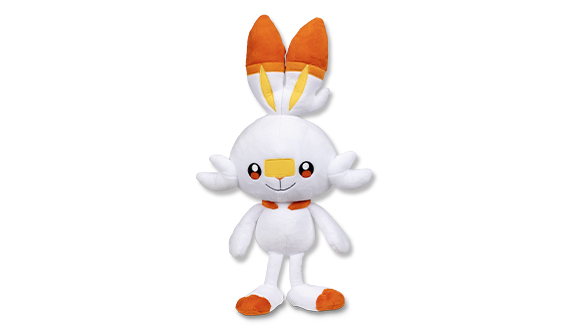 No matter which of these Pokémon you relate to, you'll find all sorts of cool goods featuring your favorite. Of course, there are adorable plush versions of the trio that are begging to be cuddled, and you'll be able to get your hug on while decked out in the latest Galar-inspired fashion. The Pokémon Center will have a wide range of apparel featuring Grookey, Scorbunny, and Sobble, including the usual T-shirts, hoodies, and hats, but also some stylish jerseys, leggings, scarves, and more!
But wait! There will be even more ways to show your first partner team spirit. Hang some decorative felted wool banners on your wall, curl up under a warm fleece throw, and enjoy a warm beverage out of a Galar first partner-themed mug. Or toss your Grookey, Scorbunny, and Sobble Pokémon TCG playmat into your matching backpack that's loaded up with pins of the new Pokémon, and head out for a quick battle.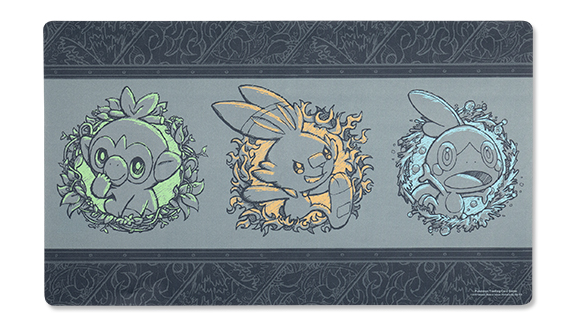 Which of these adorable Pokémon are you going to choose at the start of your Galar region adventure? It's a tough choice, we know, but no matter which one you prefer (or if you simply love all three), the Pokémon Center's Galar collections have what you're looking for. Look for these goods to arrive at the Pokémon Center soon, and remember to subscribe to the Pokémon Trainer Club newsletter to stay up to date and learn when this fun gear will be available for purchase.
Source: Pokemon.com