The Pokémon Company is celebrating Bidoof Day in full swing! Read on below to learn more:
🚨 Bidoof Day announcement! 🚨
Happy Bidoof Day, Trainers!
Celebrate Bidoof Day on July 1 with Activities, Rewards, and More
Wondering how to celebrate Bidoof Day in all its glory? Check out the full list of activities and events taking place.
Like many special occasions, Bidoof Day only comes around once, so it's important to make the most of this momentous holiday. Bidoof Day is July 1, but fortunately many of the activities, products, and events taking place will allow you to celebrate over the span of several days—even weeks! Be sure to enjoy all the Bidoofery this glorious holiday has to offer.
Take the Bidoof Quiz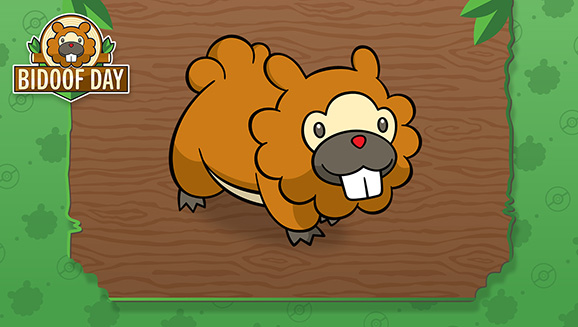 What better way to celebrate than by taking the easiest quiz in Pokémon history? How well do you know Bidoof? Test your knowledge with the Bidoofiest 13-question quiz ever.
Watch Bidoof Save the Day on Pokémon TV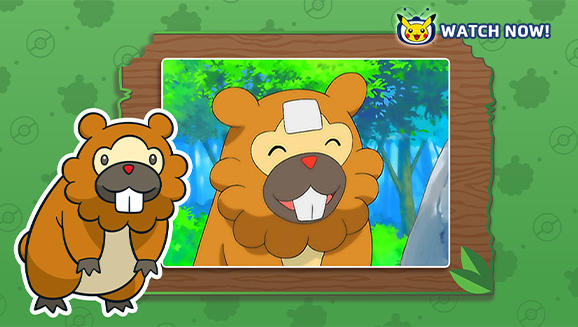 When Team Rocket causes trouble, Bidoof band together to help save the day. You have until July 9 to watch an episode of Pokémon the Series in which Bidoof, Ash, and their friends stop a rampaging Steelix. Watch the episode on Pokémon TV, either at watch.pokemon.com or with the Pokémon TV mobile app.
Celebrate Bidoof in Style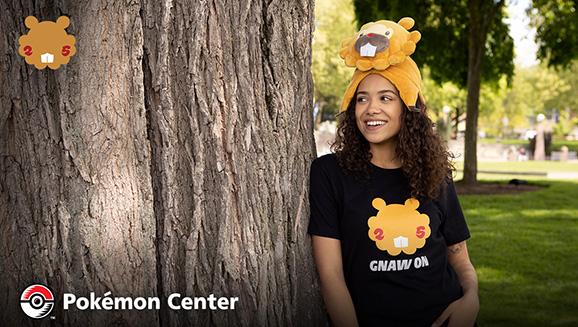 Embrace your inner Bidoof with themed products available exclusively at the Pokémon Center. Whether you're interested in wearing the Plump Mouse Pokémon—either as a stylish shirt or haute hat—or decorating with Bidoof-themed items, the Pokémon Center has something for every Bidoof fan.
Watch the Pokémon TCG Battle of the Bidoof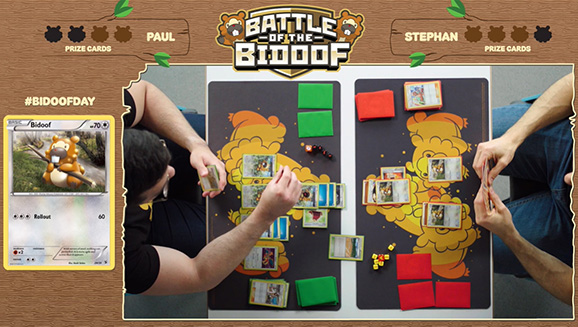 Two Pokémon TCG players battle with Bidoof-themed decks for glory and the love of Bidoof. Watch it all unfold on YouTube.
Take Part in a Bidoof Breakout in Pokémon GO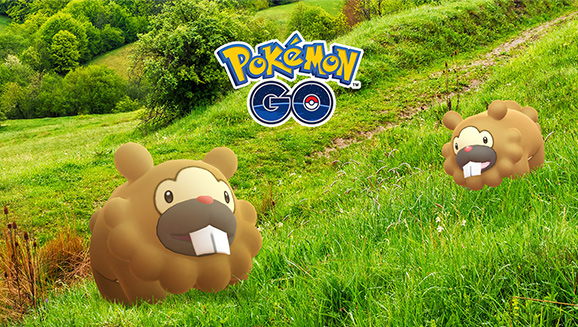 During this week-long Pokémon GO event, you'll encounter bountiful Bidoof that know attacks they can't normally learn. You'll also get sweet Catch XP bonuses, encounter Bidoof that've been turned into Shadow Pokémon, and more!
Get Bidoof Goodies in Pokémon TCG Online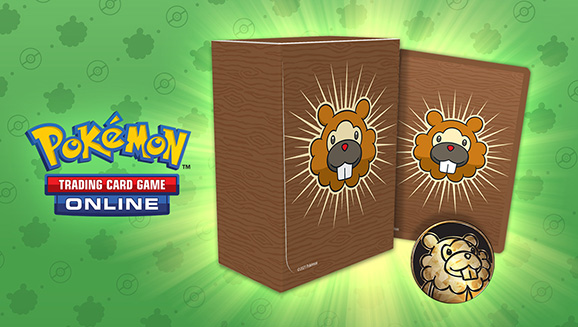 Give your Pokémon Trading Card Game Online collection a stunning Bidoof makeover by logging in to the game to receive Bidoof-themed card sleeves, a deck box, and a coin for use in the game.
Download Digital Bidoof Wallpapers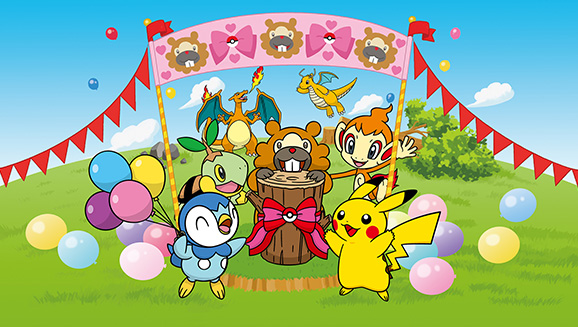 Visit the Pokémon Trading Card Game website to download adorably Bidoofy digital wallpapers.
Bidoof's a Real Gem in Pokémon Masters EX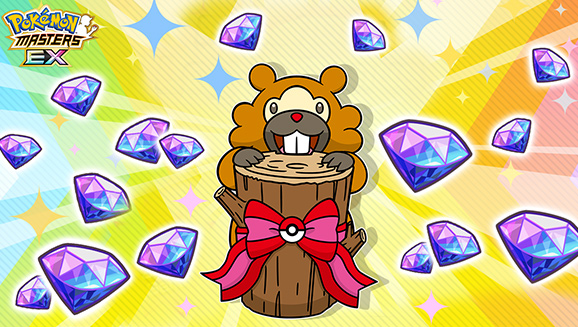 Pasio is getting into the Bidoof Day spirit with some sweet log-in bonuses. Play Pokémon Masters EX during the celebration to receive 400 gems (that's Bidoof's Pokédex number…plus one!) every day for three days. That's 1,200 gems total!
Happy Bidoof Day, everyone! Go out there and be the Bidoofiest you that you can be!
Happy Bidoof Day! 🎊
Join in on the Bidoofery.
Special Message from Bidoof
Bidoof Day across the Pokémon World!
There's no goofin'; just lots of Bidoofin' with plenty of exciting Bidoof Day events and promotions.
Presenting: Bidoof
Tune in to Pokémon on Twitch today from 9 a.m. PDT to 5 p.m. PDT to watch content featuring Bidoof!
Bidoof Invades Pokémon GO
As wild Bidoof swarm, enjoy themed research, special items in the in‑game shop, and more!
Download Bidoof Wallpapers
Bidoof has taken over the Pokémon TCG site! Check out all its fun wallpapers and featured cards.
Pokémon TCG Online Log‑In Bonuses
Log in to the Pokémon TCG Online by July 7 at 11:59 p.m. PDT to add cute Bidoof bonuses to your collection.
Commemorate Bidoof Day
Bidoof-ize your life with special Bidoof Day clothes, playmats, and other awesome items!
Special Delivery
Register your interest in the Pokémon TCG card featuring Special Delivery Bidoof by July 10 for a chance to receive a promo code for it.*
Celebrate with Us
Add your voice to the celebration! Tag @Pokemon and #BidoofDay in your posts.
*While supplies last. Get a code for a Special Delivery Bidoof card with eligible purchases of at least $20. Preorder and digital purchases are not eligible for gift offer. Offer to get a code will expire on July 10, 2021, at 11:59 p.m. PDT.
Source: Pokemon.com