Pokémon Legends: Arceus is now available for Nintendo Switch. Read on below to learn more:
Wallpaper: Pokémon Legends: Arceus – Hisui region map and First Partner Pokémon
Reward available until: 8/1/2022 at 1 AM [America/CT]
A wallpaper for your PC, smartphone and tablet.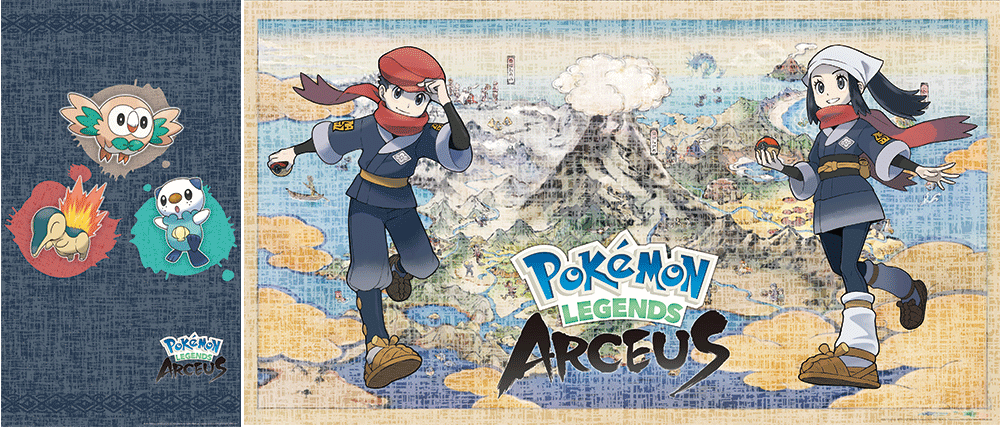 The wallpaper can be downloaded in twelve different resolutions.
Available sizes
Landscape format:
3840×2160・ 2560×1440・1920×1080・1366×768・1280×1024
Portrait format:
1440×2560・1242×2208・1125×2436・1080×1920・750×1334・720×1280・640×1136
About the game
Action meets RPG as the Pokémon series reaches a new frontier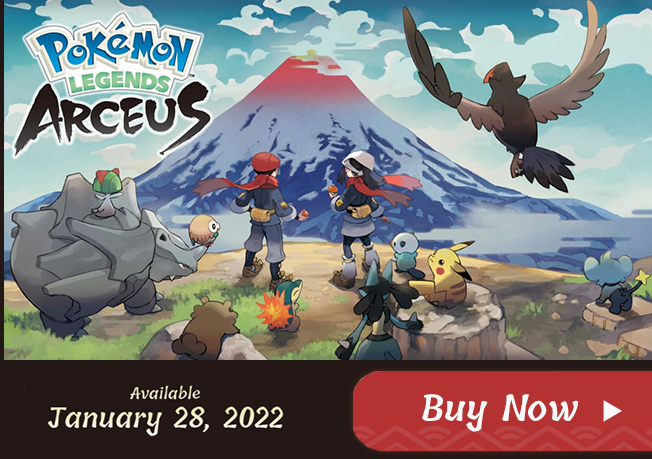 Get ready for a new kind of grand, Pokémon adventure in Pokémon™ Legends: Arceus, a brand-new game from Game Freak that blends action and exploration with the RPG roots of the Pokémon series. Embark on survey missions in the ancient Hisui region. Explore natural expanses to catch wild Pokémon by learning their behavior, sneaking up, and throwing a well-aimed Poké Ball™. You can also toss the Poké Ball containing your ally Pokémon near a wild Pokémon to seamlessly enter battle.
Mild Fantasy Violence
* The content on this website is provided to you for your personal use only.
This offer is subject to the Nintendo Account User Agreement and the My Nintendo Rewards Program Terms of Service.
Source: My Nintendo news