The Pokémon Company has revealed the My Pokémon Cookbook. Read on below to learn more:
Cooking Up Fun with My Pokémon Cookbook
Get breakfast, lunch, and dinner inspiration from your favorite regions and Pokémon.
In My Pokémon Cookbook, Pokémon Trainers can fuel up for their next adventure with recipes directly inspired by beloved Pokémon including Pikachu, Gengar, Munchlax, and Morpeko. With dozens of recipes organized by region, this cookbook covers everything from casual meals at home to dinner parties designed to delight. Step-by-step instructions and colorful photographs will help chefs at every stage of their cooking journey successfully assemble each dish.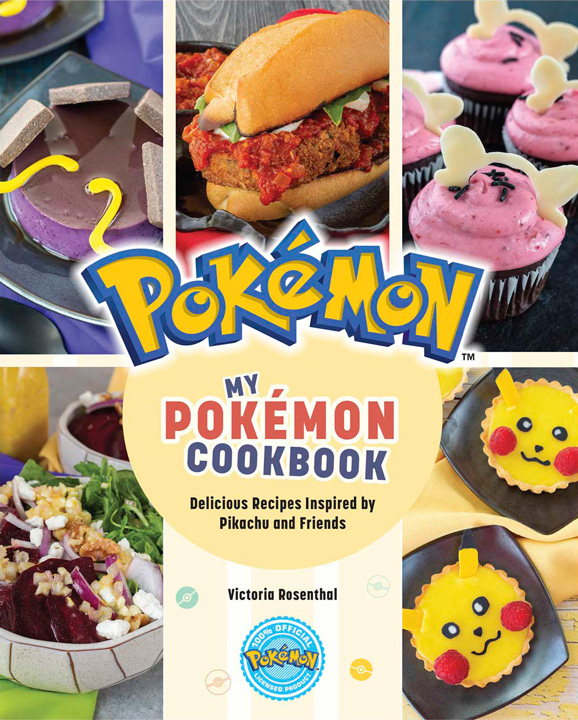 Pokémon Trainers with a sweet tooth should keep an eye out for the Spinda Raspberry Marble Cake, Combee Honey Cookies, and Sylveon Strawberry Shortcake. For a hearty meal after a challenging battle, consider the Incineroar Eggplant Parmigiana Sandwiches, Poké Ball Poke Bowls, or Dragonite Butternut Squash Gnocchi. Of course, no meal would be complete without a refreshing beverage such as a Toxtricity Yellow and Blue Smoothie or an Alolan Exeggutor Tall Tropical Slushie.
Whether you're giving the gift of tasty food to the hungry Trainer in your life, or buying it for yourself, My Pokémon Cookbook will serve up endless hours of fun in the kitchen! My Pokémon Cookbook is available at the Pokémon Center, Amazon, Target, Barnes & Noble, Books-A-Million, and other retailers.
Source: Pokemon.com