The official Nintendo Holiday Gift Guide for 2022 is now live, consisting of a slew of Nintendo-themed gift ideas featuring Pokémon Scarlet, Pokémon Violet, Super Smash Bros. Ultimate, Nintendo Switch – OLED Model, Nintendo Switch Online membership cards and much more. Limited-edition bundles are also featured, so be sure to check everything out for yourself! To view the Nintendo Holiday Gift Guide for yourself, click here.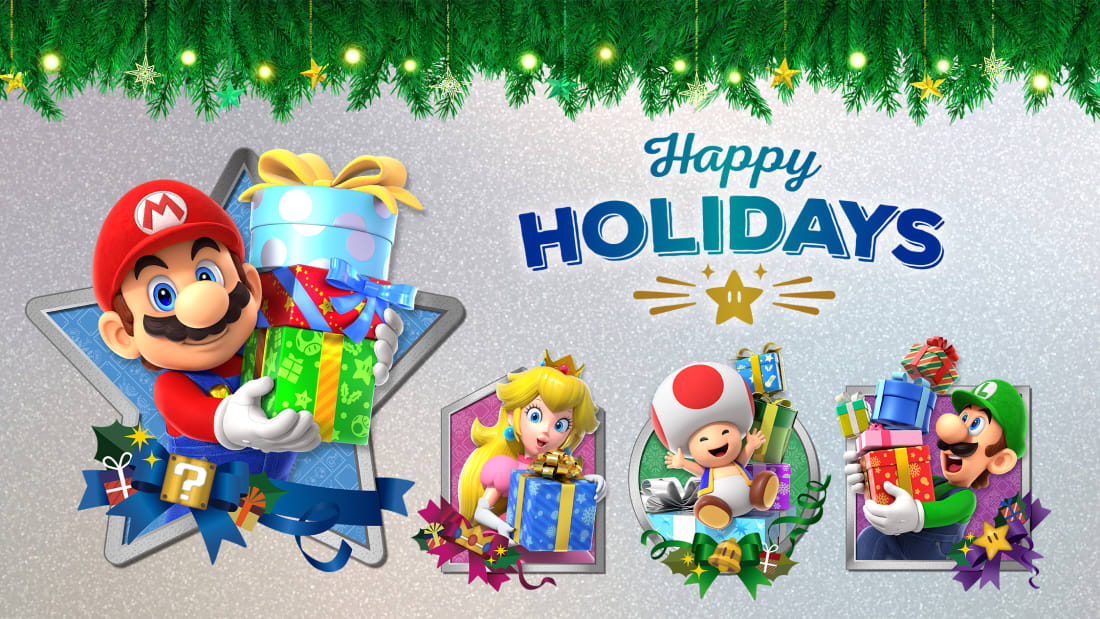 'Tis the season for holiday smiles this December with Nintendo
New from Play Nintendo
Nothing is sweeter than sharing the holidays with family, and you can find holiday activities for kids aplenty on Nintendo.com.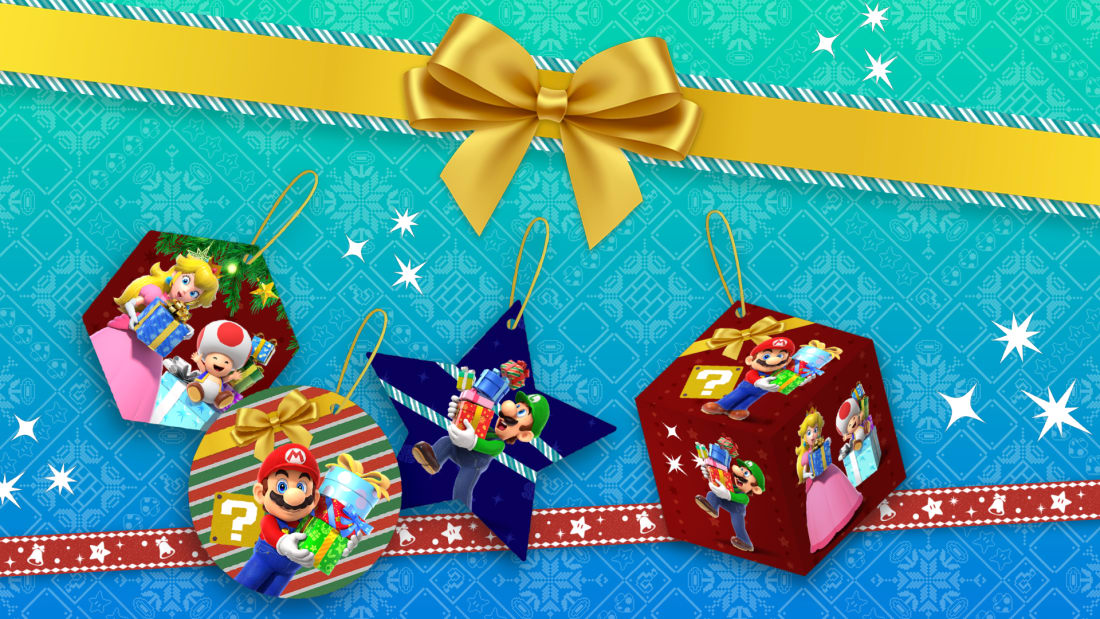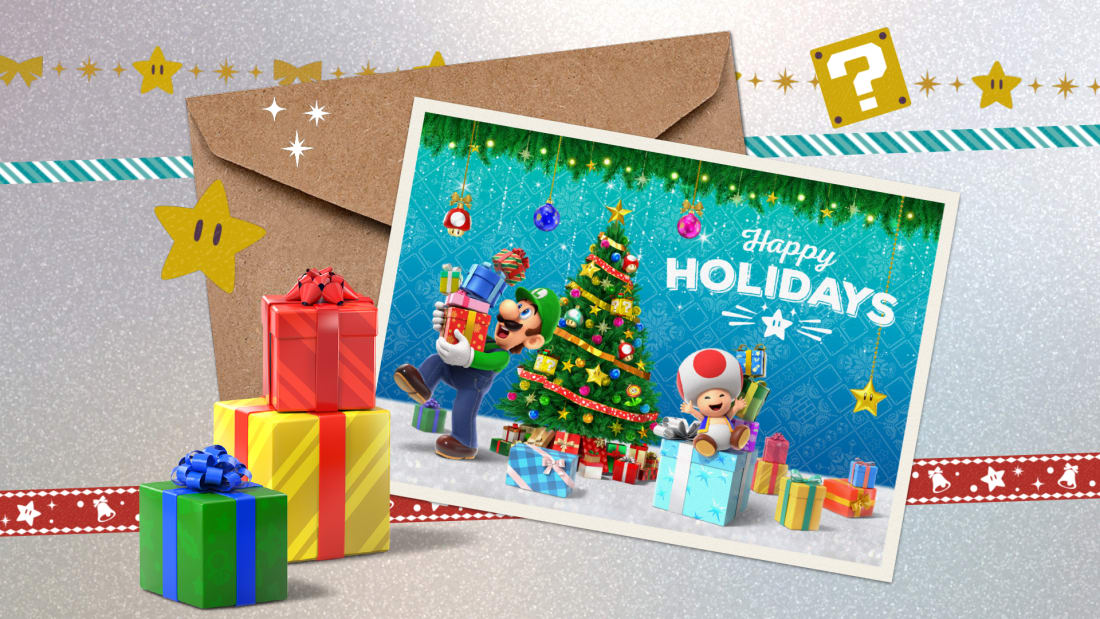 Looking for a fun family activity? Cozy up and decorate official Nintendo Fan Cards together with colorful backgrounds, borders, and pictures. Print out your cards and put them on the shelf to show off your family fandom.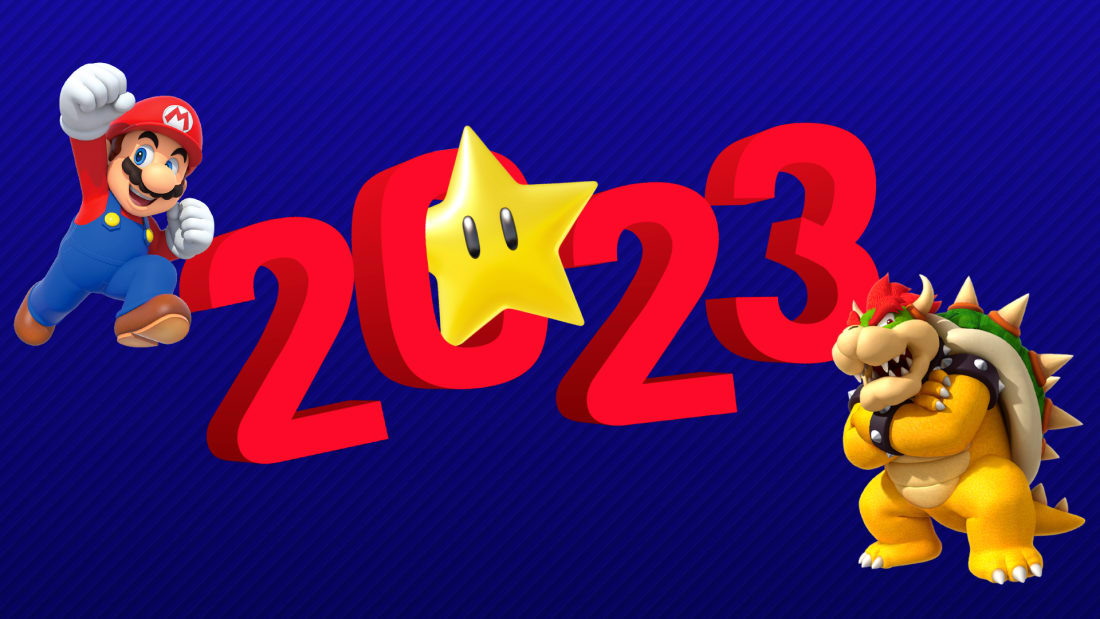 Games
Home for the holidays? Now's the perfect time to enjoy winter break together with a game the whole family can play. We created a helpful list of multiplayer games*, Joy-Con™ controllers, and all the Nintendo Switch™ accessories you'll need to get everyone in on the fun. Discover lively games for family gatherings, such as Mario Kart™ 8 Deluxe and Nintendo Switch™ Sports.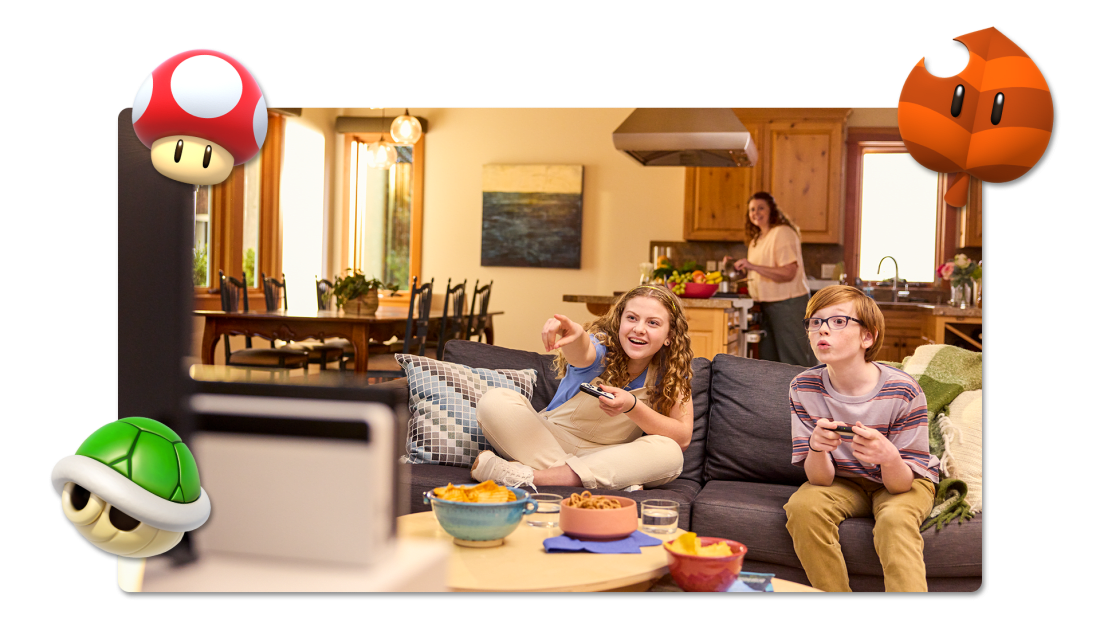 We hope you're enjoying the magic of winter! Fans of magic can peruse our list of Nintendo Switch™ games featuring magical themes, spellcasting, and wonder. Now's the perfect time to pick up games like Bayonetta™ 3, Hades, Divinity: Original Sin 2, and Fire Emblem™ Engage.
Toys and gifts
Celebrate this holiday season with My Nintendo Rewards by redeeming your Platinum Points** for fun rewards. Kick off the new year with a 2023 physical calendar, featuring iconic characters like Mario, Bowser, Tom Nook, and Princess Zelda. Scoop up a shiny new Kirby keychain as a special gift to yourself or a loved one. See redeemable rewards▸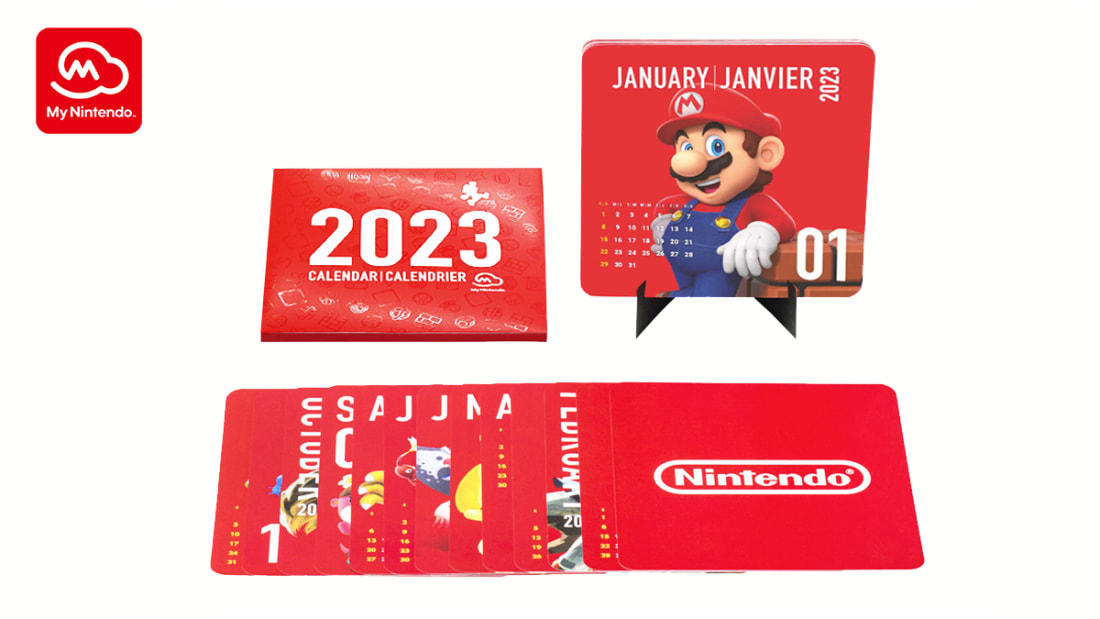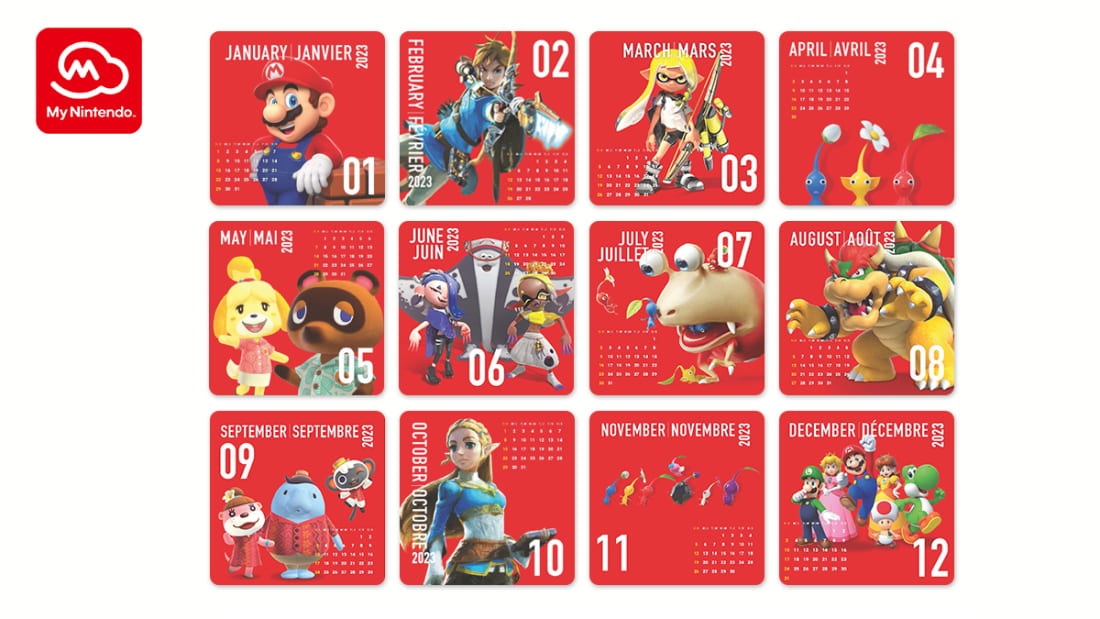 Need help gift shopping? We've put together a downloadable and printable gift guide on My Nintendo Rewards to help you out. Find family-friendly Nintendo Switch games like Splatoon™ 3, Kirby™ and the Forgotten Land, Pokémon™ Scarlet, and Pokémon™ Violet. As you explore the gift guide, kids can enjoy fun activities like a maze, a word search puzzle, and an Animal Crossing™ coloring page.
If you love plushies—or know someone who does—we put together a list of plushies of your favorite characters. Here you'll find soft plushies from games like Animal Crossing, Super Mario™, and Kirby™. Warm your heart by cuddling up with a Mario plush, a Luigi plush, and a Bowser plush. Even Bowser is ready to snuggle!

Happy holidays, everyone!
It may be a bit chilly outside, but there's one thing that warms our hearts: YOU.
Thank you all for being remarkable fans and allowing us to be a part of your year. We hope that your holiday season will be filled with warmth, love, and gaming with family and friends—maybe even with a Dash(er) of snow.
Have a wonderful holiday season, friends!
About Play Nintendo
Play Nintendo is the official Nintendo site for kids and families. Kids can watch videos, find games, take quizzes, read Nintendo news, and more. Parents can compare Nintendo systems, learn about parental controls and other important topics, and find games that the whole family can enjoy.
About My Nintendo
My Nintendo makes playing games and interacting with Nintendo even more fun. You can earn points and redeem them to get rewards like in-game content and discounts on digital games. Anyone with a Nintendo Account can use My Nintendo for free.
The Holiday Gift Guide is here!
Get free shipping on orders of $50 or more from the My Nintendo Store.
Pokémon™ Scarlet and Pokémon Violet
Catch, battle, and train Pokémon in the Paldea Region, a vast land filled with lakes, towering peaks, wastelands, small towns, and sprawling cities. Explore at your own pace in the first open-world RPGs in the Pokémon series.
Source: happyholidays.nintendo.com