Pokémon Manga Goes Digital. Pokémon Adventures and Pokémon movie adaptation manga are arriving in digital formats courtesy of VIZ.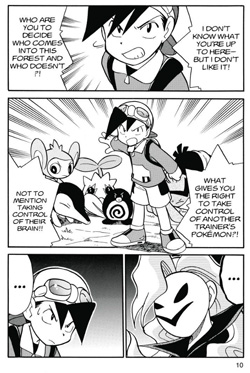 The Pokémon Adventures manga has been entertaining fans for years, and now it's even easier to read—no matter where your journeys take you—with its release on digital platforms. VIZ recently released the first seven volumes (Pokémon AdventuresVols. 1–7: Red & Blue) of the long-running series on digital formats, and the next seven volumes (Pokémon AdventuresVols. 8–14: Gold & Silver) are arriving on August 28. Subsequent volumes will be released each month through the rest of the year. In addition, a selection of Pokémon movie manga adaptations will hit digital platforms in January 2019.
The Pokémon Adventures manga features stories heavily inspired by the Pokémon RPG video games, with the series broken up into multiple story arcs following different protagonists as they set off on their respective travels through the world of Pokémon. The series is written by Hidenori Kusaka, with artwork for the first nine volumes provided by Mato. Satoshi Yamamoto takes over illustration duties starting in Volume 10.
Look for Pokémon Adventures on VIZ.com and the VIZ Manga App, as well as on VIZ Media digital partner platforms, including the Nook, Kobo, Kindle, iBooks, comiXology, and Google Play stores. And be sure to check out the release schedule for the rest of the year and early 2019: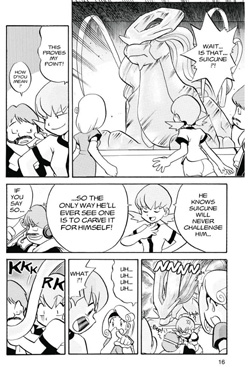 August 2018:
Pokémon Adventures Vols. 8–14: Gold & Silver
September 2018:
Pokémon Adventures Vols. 15–22: Ruby & Sapphire
October 2018:
Pokémon Adventures Vols. 23–25: FireRed & LeafGreen
Pokémon Adventures Vols. 26–29: Emerald
November 2018:
Pokémon Adventures: Diamond & Pearl/Platinum Vols. 1–11
December 2018:
Pokémon Adventures: HeartGold & SoulSilver Vols. 1–2
Pokémon Adventures: Black & White Vols. 1–9
Pokémon Adventures: Black 2 & White 2 Vols. 1–2
January 2019:
Manga adaptations of selected Pokémon animated movies
Source: Pokemon.com