The Pokémon Company has unveiled a new batch of official screenshots and details for Candies in Pokémon Let's Go Pikachu and Let's Go Eevee:
Pokémon Love Candies!
Pokémon: Let's Go, Pikachu! and Pokémon: Let's Go, Eevee! will feature Candies—items that are used to make Pokémon stronger. You can increase Pokémon's stats by using Candies.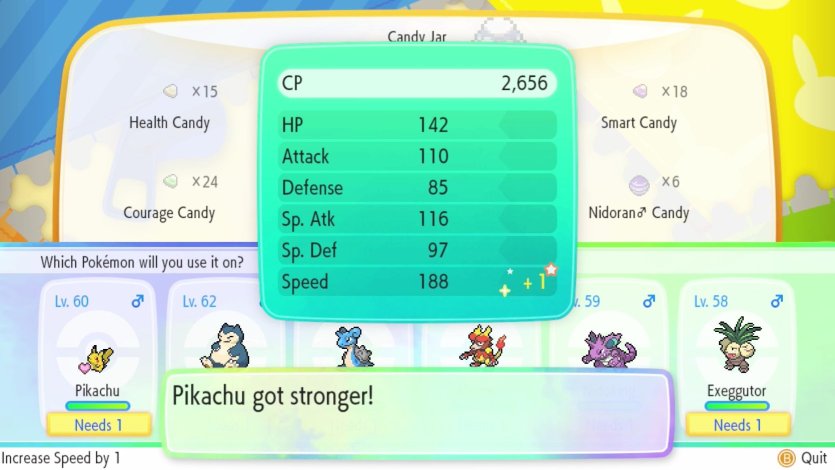 There are different kinds of Candies, and each has a different effect. For example, giving Pikachu a Quick Candy will increase its Speed stat. Other Candies will increase stats such as HP or Attack. There are even some Candies that only have an effect on a particular species of Pokémon! Use all the different Candies wisely to raise a superstrong Pokémon!
You'll be able to acquire Candies by successfully completing games in the Play Yard of the GO Park complex. You can also send Pokémon to Professor Oak to assist in his research. He will give you Candies in return.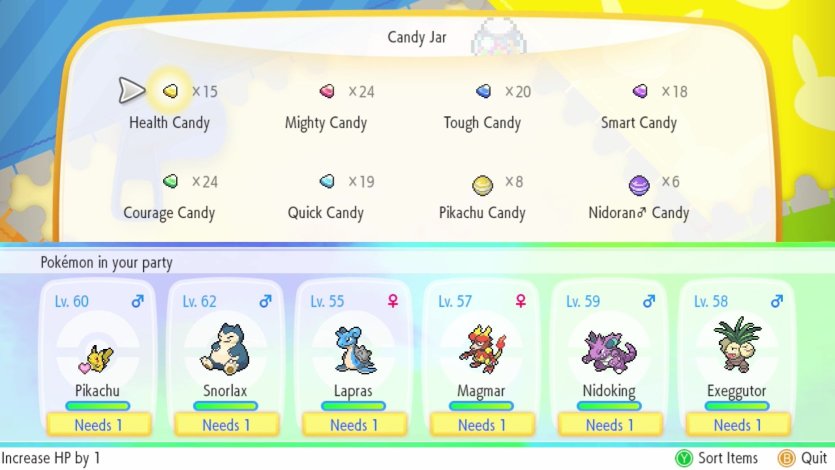 It seems as though there are even more ways of getting Candies. Try taking one of your Pokémon for a stroll in a Poké Ball Plus—you might just get some Candies for your effort!
Click here to see more images!
Source: Official Pokémon Lets Go website and @Pokemon