Loungefly and the Pokémon Center Deliver Eevee Sweet Choices Bags. Check out the new collection of stylish, candy-themed bags featuring the lovable Eevee.
As a cute, cuddly Pokémon, Eevee is about as sweet as they come. Now you can show off your love of the Evolution Pokémon (and candy!) with a new line of fashion accessories from the Pokémon Center and Loungefly. The Eevee Sweet Choices line features the adorable Eevee among a delicious motif of treats inspired by its eight different Evolutions.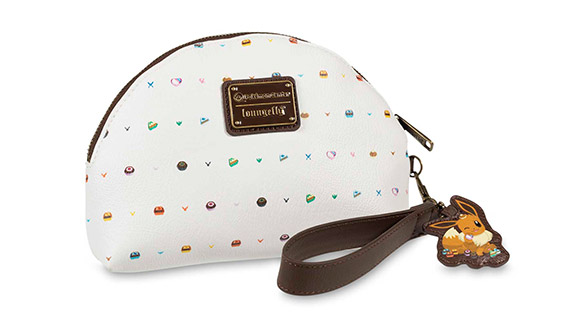 This collaboration includes a variety of soft, stylish faux leather bags that are stylish and comfortable. Look for a mini backpack, crossbody wallet, accessory bag, and traditional wallet. There's also a convertible mini backpack that can function as a mini backpack, crossbody bag, or an over-the-shoulder bag. No matter which you choose, you'll spread sweet cheer wherever you go.
Check out the Eevee Sweet Choices collection at the Pokémon Center to choose the bag you like the best. And remember to subscribe to the Pokémon Trainer Club newsletter to stay up to date on the latest Pokémon Center releases!
Source: Pokemon.com