DeNA is continuing to add more events and new features to Pokémon Masters EX on a regular basis. Read on below to learn more:
Story Event: Shining Heart of Dragons
The Shining Heart of Dragons story event will begin on March 17, 2021.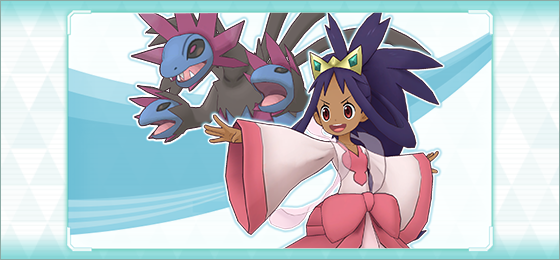 At the same time, Iris (Champion) & Hydreigon will appear in the sync pair scout. Iris (Champion) & Hydreigon are a tech sync pair that have two moves that attack all opponents: Breaking Swipe and Snarl. Breaking Swipe lowers all opponents' Attack, and Snarl lowers all opponents' Sp. Atk. Also, their move Three Heads! raises their Attack and critical-hit rate and makes move gauges accelerate on the allied field of play. With these moves combined, Iris (Champion) & Hydreigon can boost their firepower while weakening the opponent.
On top of that, the power of their sync move, Triple Threat Dragon Rush, increases the more the opponent's stats are lowered, so Iris (Champion) & Hydreigon can use Breaking Swipe and Snarl to put a damper on the opponent's offense and then unleash a decisive blow!
Source: Official Pokémon Masters EX site