Pokémon Masters EX, the strategy and battling game for mobile platforms, is now available for download on the App Store (iOS) and Google Play (Android). In celebration of the game's release, special in-game events and rewards are offered for a limited time. Read on below to learn more:
Return of Story Event: Two Champions
The Two Champions Story Event will return on May 24, 2021. At the same time, Lance, Cynthia, Steven, and Sygna Suit Cynthia will each return to the sync pair scout.
Story Event: Two Champions under way! Explore Pasio with Lance and Cynthia! Two Champions story event under way!
Explore Pasio with Lance and Cynthia in Two Champions!
Complete event areas to earn various rewards.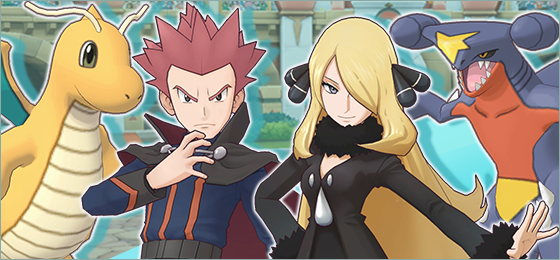 Event Period
12/25/2019 at 10:00 p.m. – 1/21/2020 at 9:59 p.m.
Event Missions
You can take on special missions during the event period.
Check the Missions screen to learn more!
Important
To participate, you must have completed

Main Story

Chapter 4

.
The

sync pairs

that appear as opponents in battle have different capabilities than those you can actually obtain.
The event period and its content are subject to change without notice.
When the exchange period for the vouchers obtained in this event ends, leftover vouchers will be converted into coins (10 coins per voucher) and sent to your Present Box.
All mission completion rewards must be claimed before the end of the mission period.
We hope you continue to enjoy Pokémon Masters.
Source: Official Pokémon Masters site