Pokémon UNITE is continuing to add new content, including new playable characters, on a regular basis. Read on below to learn more:
March 28 (Monday) Update details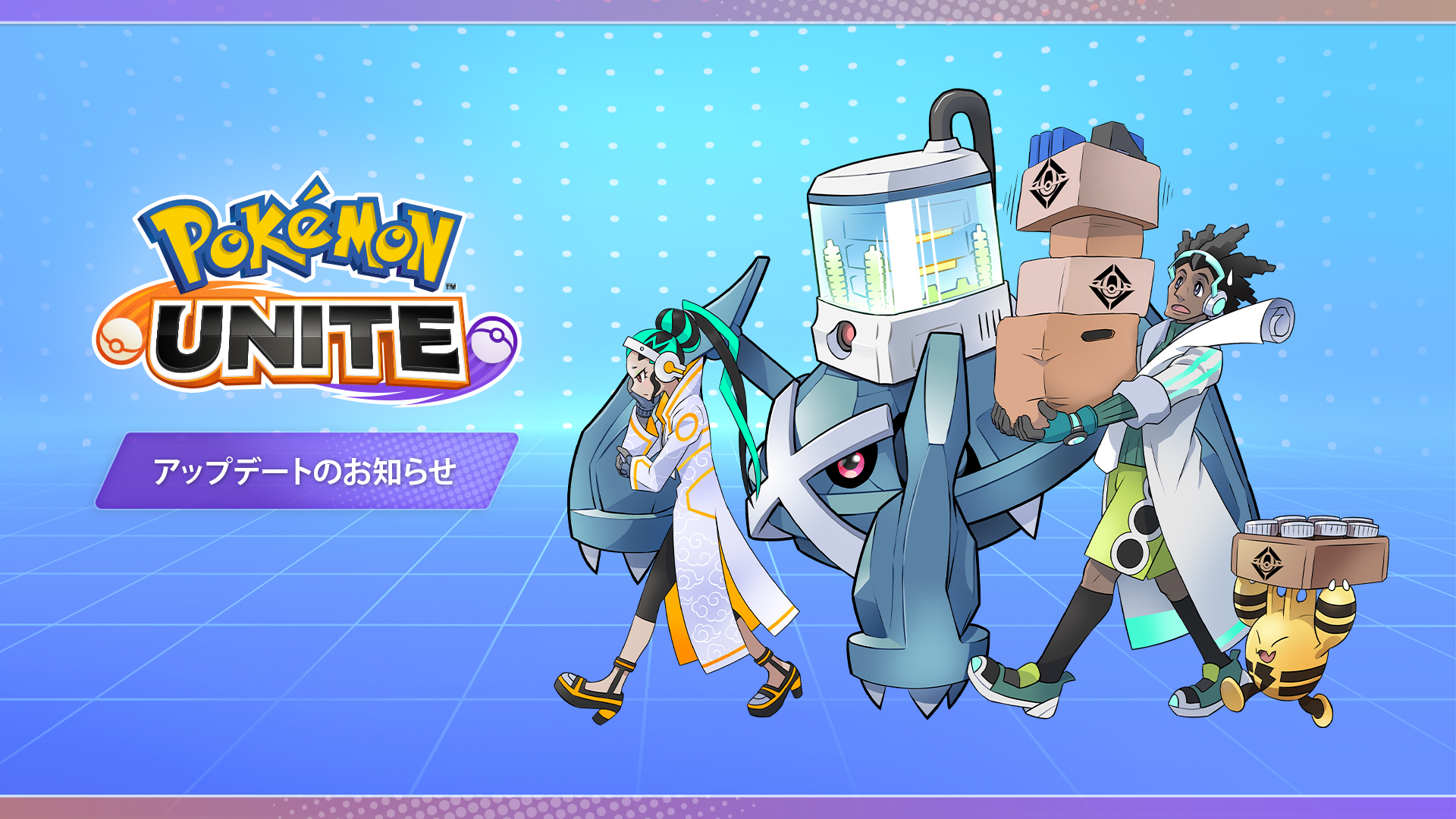 We will update at 16:00 on Monday, March 28, 2022.
Scheduled date and time

Monday, March 28, 2022 16:00

Reflection method

The update will take effect when you restart the app.

Update contents

・ Bug fix




・ Text fix




・ Specification change
In order to adjust the balance of Unite Battle, we have changed some of Pokemon's abilities and moves.
Adjustment details
● Duraldon
status

Lowered the attack.

Normal attack

The reach has been shortened.

Enhanced attack

Bug fixes

Tokusei Heavy Metal

Increased waiting time.

How about Ryu

The amount of damage done to the opponent's Pokemon has been reduced.




Shortened the duration of the effect on the opponent's Pokemon.

Raster canon

Bug fixes

Unite Moves Jural Disaster

Bug fixes
● Arora Ninetales
Aurora veil

I weakened the attack speed increase effect that I intentionally give to myself.




Bug fixes
● Mr. Mime
| | |
| --- | --- |
| Guard swap + | Fixed a bug that the effect on Mr. Mime does not disappear when defeating a wild Pokemon. |
Source: Official Pokémon UNITE website