Pokémon UNITE is continuing to add new content, including new playable characters, on a regular basis. Read on below to learn more:
POKÉMON UNITE GAME UPDATE 8/26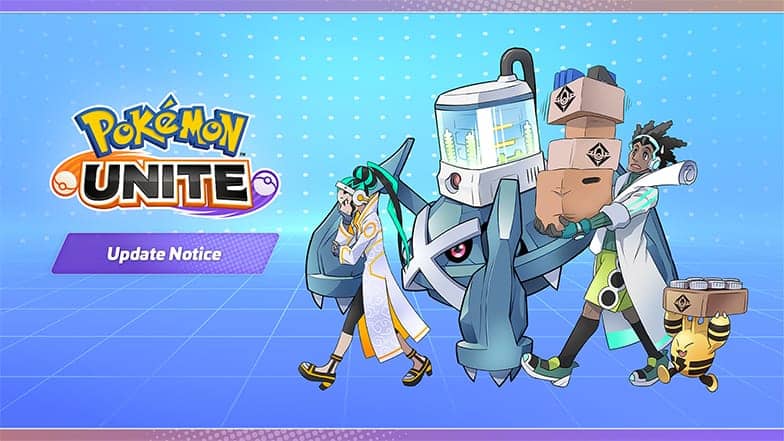 UPDATE DATE/TIME
2022-8-26 at 07:00
POST-UPDATE VERSION
Ver. 1.6.1.5
UPDATE DETAILS
Shop Updates
Event Updates
If the app has not been updated on your device, please restart the app to apply this update.
While the game is updating, you may not be able to connect to the server. If this occurs, please try again later.
Source: Official Pokémon UNITE website