DeNA is continuing to add more events and new features to Pokémon Masters EX on a regular basis. Read on below to learn more:
Villain Arc

Unova Chapter

Is Coming!

The Unova Chapter of the Villain Arc will begin on October 30, 2022!

Ghetsis, a ruthless man who views Pokémon merely as tools, aims to rule the world. What could his next scheme be?

Things are starting to heat up in the Villain Arc, so don't miss what comes next!

Also, an event will begin at the same time to coincide with the addition of the Unova Chapter's story. In this event, you'll be able to collect Legendary Spirit to raise Ghetsis & Kyurem to 6★ EX.

Also, the event's Sync Pair Scout will feature Hilda and Hilbert in sygna suits as Fair-Exclusive Sync Pairs.

Besides the ones we introduce here, other Sync Pairs that play a part in this story are scheduled to appear in the future as well, so we hope you look forward to them!
Sygna Suit Hilda & Victini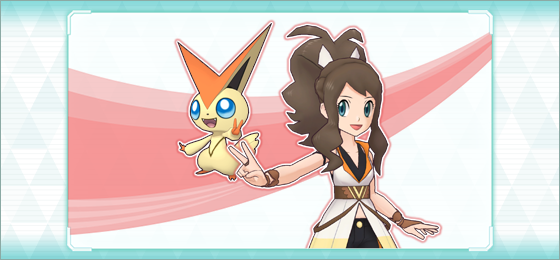 Sygna Suit Hilda & Victini are a Fire-type strike Sync Pair.
Their Fierce Entry 6 Passive Skill lets them start a battle with their Attack raised by six stat ranks, and For the Win! can raise their critical-hit rate by three stat ranks.
With For the Win!, when Sygna Suit Hilda & Victini's Attack is raised, their Sp. Atk is also raised by the same amount, meaning they can raise their Sp. Atk by six stat ranks and quickly fire off a series of powerful attacks.
Make use of both the powerful physical attack move V-create and Searing Shot, a special attack move that hits all targets, to overwhelm your opponents!
Plus, Recharging Strike 9 can charge their Move Gauge over and over again, and Downside Up can take their stats that would be lowered (whether from their own moves' effects or from the opponent's actions) and raise them by the same amount instead. All of these capabilities make this Sync Pair a force to be reckoned with.
Sygna Suit Hilbert & Genesect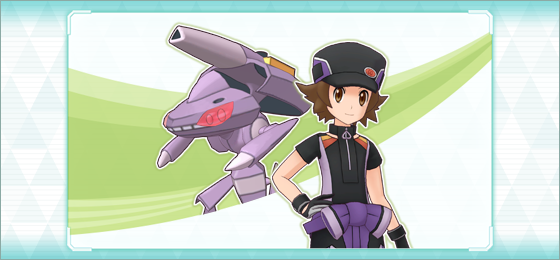 Sygna Suit Hilbert & Genesect are a Bug-type tech Sync Pair.
Bug Shift makes their Techno Blast a Bug-type move, but thanks to another Passive Skill, attacking with Techno Blast will change its type to that of the target's weakness when the target's weakness is either Fire, Water, Electric, or Ice. This makes them a Sync Pair that can exploit five type weaknesses, including Bug.
Plus, when successfully attacking with Techno Blast for the first time and the target's weakness is one of the five types noted above, they'll lower the target's Type Rebuff of that type by one rank. They can also use Perfect Aim! to raise their Sp. Atk by three stat ranks and apply the Supereffective ↑ Next effect to themselves, and use Metal Sound to lower the target's Sp. Def by two stat ranks, allowing them to deal major damage.
Unova Chapter of the Villain Arc Begins!
Ghetsis has returned, and he's poised to unleash Kyurem's Legendary might to manifest his malicious ambitions.
Can Unova's heroic Trainers stop him?
And what does this all mean for N?
Source: Official Pokémon Masters EX site