DeNA is continuing to add more events and new features to Pokémon Masters EX on a regular basis. Read on below to learn more:
A Message from the Pokémon Masters EX Team (Vol. 41)
A Message from the Pokémon Masters EX Team (Vol. 41)
Greetings, Trainers.
We're the producers of Pokémon Masters EX, Yu Sasaki and Tetsuya Iguchi, here with a new message for you.
Today, we'll focus on details about events and newly added features.
App Update for Late December
Battle Completion Builds and Battle Replay Features
In the new version update scheduled for December 25, 2022, a feature that lets you see how other players completed each battle will be added!
On the battle preparation screen, you'll be able to view information such as teams that have been frequently used to complete that battle and Sync Grid examples for Sync Pairs. For the Champion Stadium's Master Mode, you'll also be able to check which options players selected in their successful attempts.
There's also a feature that lets you copy other players' teams or Sync Grids and apply them to your own, letting you try out those team builds for yourself!
Note: This feature will not be available for some battles.
Note: Some things won't be reflected, such as Sync Pairs that you don't have and Grid Skills that you can't acquire.
On top of being able to see team builds, you'll also get to watch replay videos of other players' battles to see how they fought!
This feature can help you out with battles you haven't been able to win yet, so we hope you give it a try.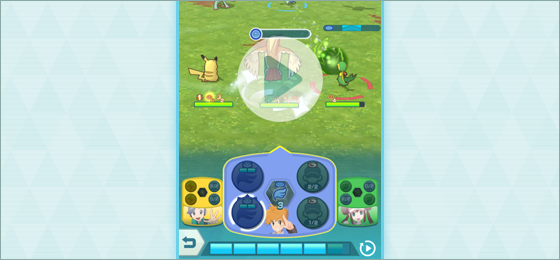 Customizing the
Main Character's

Appearance

Customization options for the Main Character's appearance will be updated, allowing you to choose their hairstyle.

There are seven kinds of new hairstyles, as well as the option to add bangs or different kinds of hats depending on the hairstyle!

New hair colors will also be added, so you'll be able to explore Pasio in style like never before.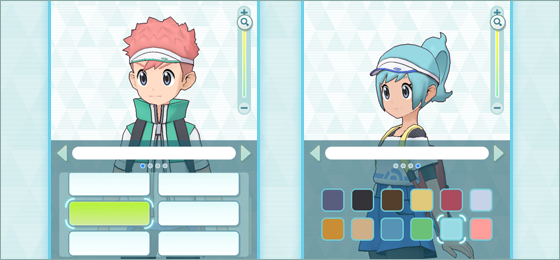 A New Arrival in the
Trainer Lodge!
Starting December 31, 2022, you'll be able to invite Dawn as your Guest to the Trainer Lodge!
To invite Dawn, you'll need to team up with Dawn & Turtwig first.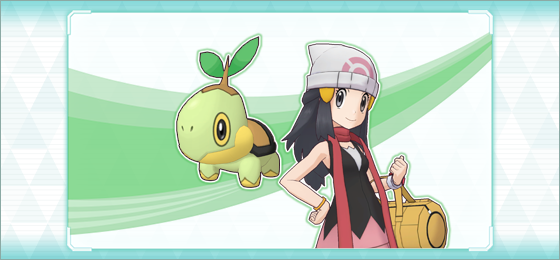 Also, the Monthly Poké Fair Scout is scheduled to begin at the same time.
To coincide with this scout, the featured Sync Pair is planned to get powerful Fair-Exclusive Sync Pair tiles added.
We hope you look forward to finding out which Sync Pair gets powered up!
A Present of 3,000
Gems!
Starting December 23, 2022, Whitney and Jasmine will be in snowy seasonal outfits with presents for everyone on Pasio.
Be sure to log in and receive special presents from them.
Tomorrow is
Pokémon Masters Day!
For tomorrow's Pokémon Masters Day, we'd like to do something a little special with a snowy theme.
This time, Fantina & Mismagius will gain the ability to be raised to 6★ EX and will also get powered up with new sync grid tiles!
Note: You will need to increase Fantina & Mismagius's move level to 2 or 3 or higher in order to unlock some tiles.
Janine & Ariados, Lt. Surge & Voltorb, and Agatha & Gengar will also get their Sync Grids expanded, so we hope you look forward to it!
Two-Year Anniversary
Master Sync Pairs

Return!

Starting December 25, 2022, Lillie, N, and Steven, who appeared during the two-year anniversary wearing special outfits, will appear in the Sync Pair Scout on separate days! To coincide with their return, Story Event Hearts United will also come back, so we hope you enjoy it. To coincide with the Master Fairs, gem specials will be available for purchase. You can team up with Master Sync Pairs!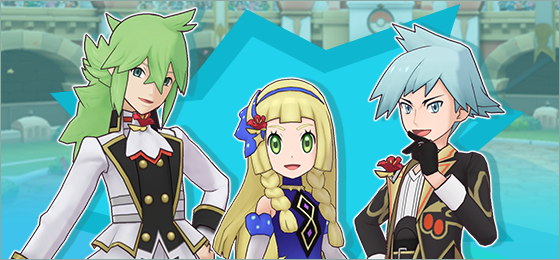 Rallies

and Events for the New Year

We also have various Rallies and events planned from the start of 2023.

Seasonal events and new seasonal Sync Pairs will arrive!

Plus, you just might be able to team up with a certain Trainer who's a perfect fit for the new year during a seasonal event!

We're going to share another message with you early in the new year with more details, so please wait a little longer.
Thanks for a Great 2022
With your support, we were able to release lots of new content this year, including the Trainer Lodge, various events, and updates.
We're going to continue to do our best to provide the best possible experience with new features and improvements next year as well, so we hope you continue to enjoy your adventures on Pasio.
Our next message is scheduled for January 1, 2023 (JST). In it, we plan to share information about events and rallies that will start at the beginning of next year.
We're always working hard to deliver updates and improvements that make the world of Pokémon Masters EX as fun as possible.
We prioritize Trainers' feedback throughout the development process, so don't hesitate to let us know what you think.
Until next time, thank you for playing Pokémon Masters EX.
Pokémon Masters Producer: Yu Sasaki
Operations Producer: Tetsuya Iguchi
Note: The content mentioned in this message is currently under development. Titles, plans, update content, and update times are all subject to change.
Pokémon Masters EX | Countdown to 2023
Celebrate the holiday season—and say farewell to 2022—with Pokémon Masters EX!
Powerful master sync pairs return, and we're giving out 3,000 gems as a gift! Join us as we start 2023 off right!
【公式】『ポケモンマスターズ EX』あのマスターバディーズ達が再び登場!
アプリゲーム『ポケモンマスターズ EX』で、12月26日(月)15時から強力な3組のマスターバディーズ達がバディーズサーチで再登場!
12月26日(月)15時から「リーリエ(21アニバーサリー)&ルナアーラ」が、12月28日(水)15時から「N(21アニバーサリー)&レシラム」が、12月30日(金)15時から「ダイゴ(21アニバーサリー)&レックウザ」が、それぞれ2023年2月6日(月)14時59分まで再登場!
3組とも、それぞれチーム全体を強化することができるマスターバディーズだよ!
「リーリエ(21アニバーサリー)&ルナアーラ」は、技を1回使用するだけで「とくこう」と「急所率」を最大まで強化できるゴーストタイプのアタッカー!
さらに、HPを回復することもできるマスターバディーズだよ!
「N(21アニバーサリー)&レシラム」は、ほのおタイプの強力な技「あおいほのお」を全体攻撃化して攻めるほのおタイプのバディーズ!
さらに、「おたけび」を使用すると、相手全体の攻撃と特攻ダウンを狙うことができるマスターバディーズだよ!
「ダイゴ(21アニバーサリー)&レックウザ」は、ひこうタイプの強力な技「ガリョウテンセイ」で攻めるひこうタイプのアタッカー!
技の成功時に、自分の能力がダウンをする技を使用しても、パッシブスキルの効果で能力ダウンが、能力アップに反転することができるマスターバディーズだよ!
【リーリエピックアップマスターフェス開催期間】
12月26日(月)15時~2023年2月6日(月)14時59分
【Nピックアップマスターフェス開催期間】
12月28日(水)15時~2023年2月6日(月)14時59分
【ダイゴピックアップマスターフェス開催期間】
12月30日(金)15時~2023年2月6日(月)14時59分
【公式サイト】https://pokemonmasters-game.com/
【公式Twitter】https://twitter.com/pokemas_game
【公式YouTube】https://www.youtube.com/c/PokemasJP
#ポケモン #ポケットモンスター
Source: Official Pokémon Masters EX site