Pokémon UNITE is continuing to add new content, including new playable characters and in-game items, on a regular basis. Read on below to learn more:
"Chandelure" finally participates in "Pokémon UNITE"!
In addition, a new season of the battle pass and a trainer battle to challenge champion Sirona will be held!
Battle Pass Season 15 "Ayakashi Style – Zoroark" Starts!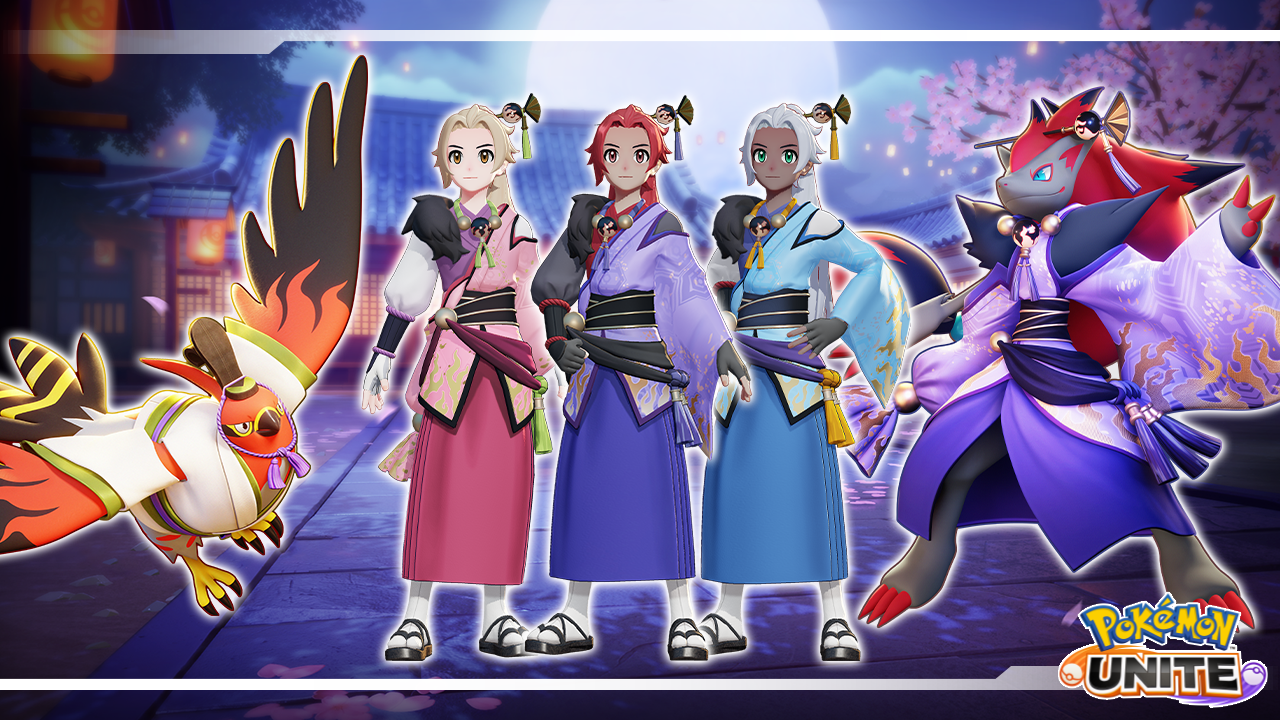 Battle Pass Season 15 "Ayakashi Style – Zoroark" will begin on Friday, April 21 at 9:00 AM.
With this premium pass, you can get hollow wear of "Miyabi Style – Fire Row" and "Ayakashi Style – Zoroark" and trainer fashion of "Ayakashi Set". Also check
this video !
Period: April 21 (Friday) 9:00 to June 12 (Monday) 8:59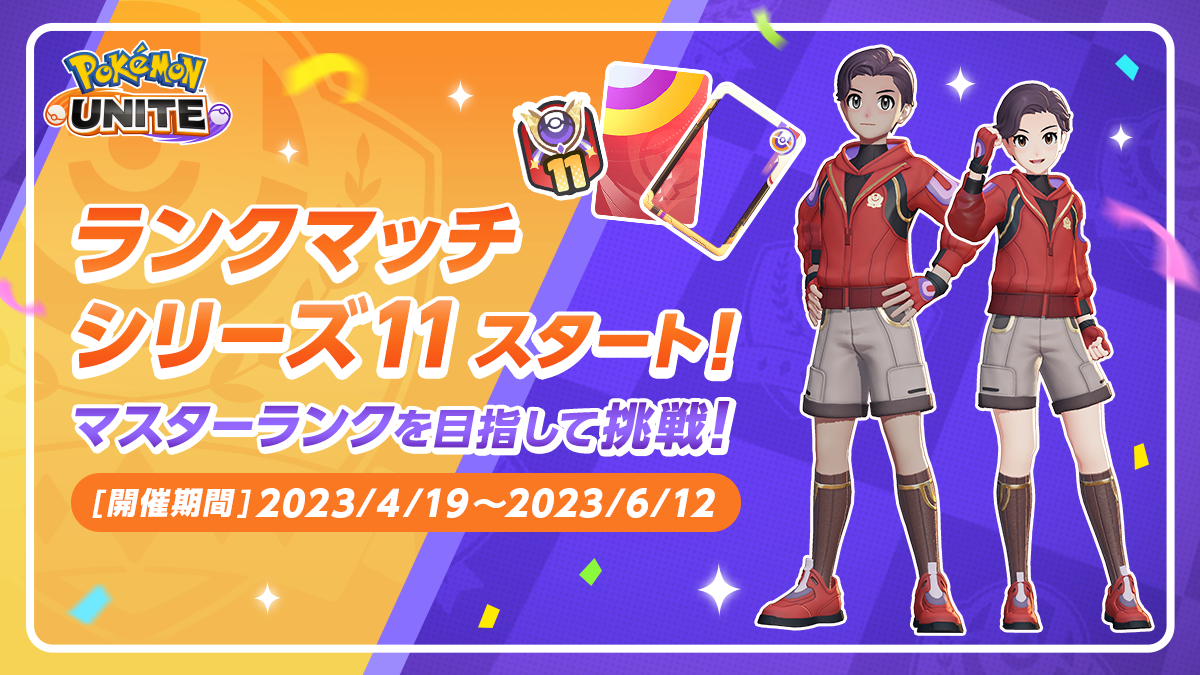 There will also be a new season of Ranked Matches. Let's battle for the master rank!
Period: April 19 (Wednesday) 13:00 to June 12 (Monday) 12:30
"Chandela" will participate in Unite Battle!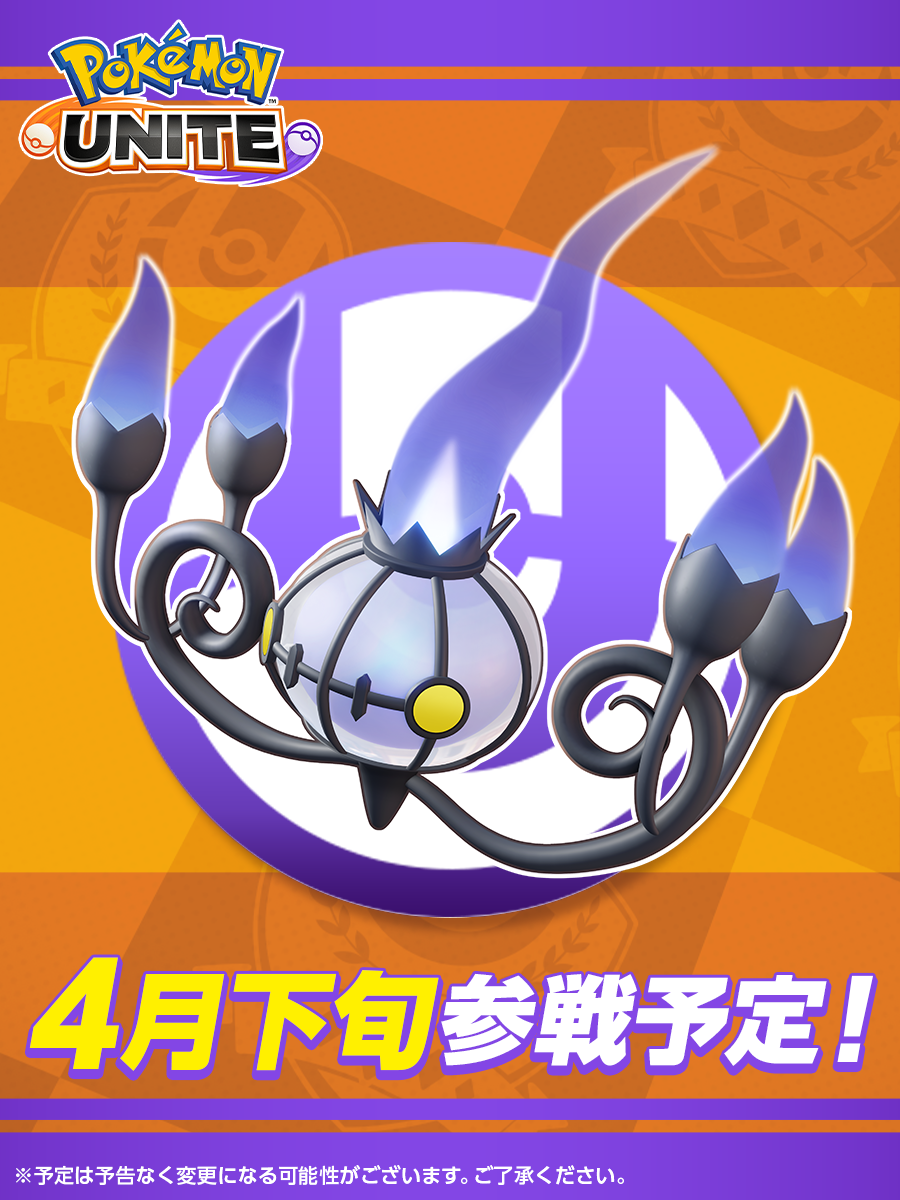 In late April, it has been decided that the Inviting Pokémon Chandelure will newly participate in the Unite Battle!
Stay tuned for future information!
*Schedule is subject to change without notice. note that.
Battle with Sinnoh Region Champion Shirona! "Intrusion! Trainer Battle" held!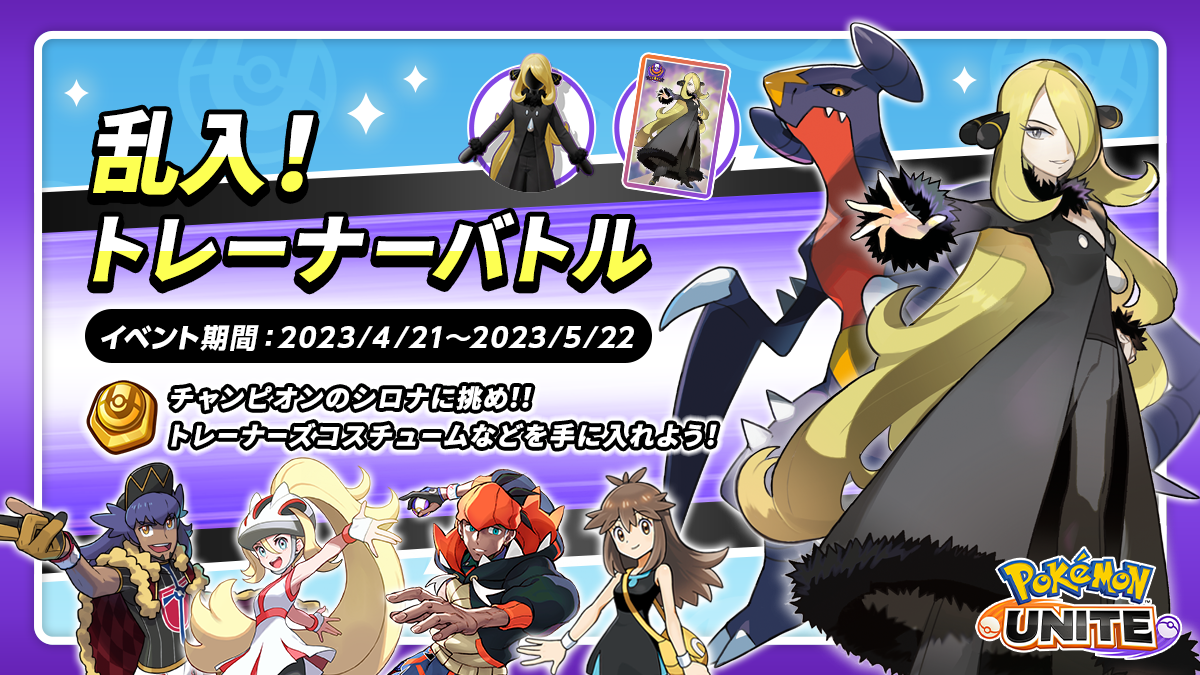 At the start of the Unite Battle, the strongest team of Shirona, Dande, Corni, Kibana, and Blue will randomly burst in and stand in your way! Let's challenge to see if we can beat Shirona!
In addition, an event will be held where you can use the "Trainer Battle Challenge Ticket" to battle with Shirona and others. You can get one free "Trainer Battle Challenge Ticket" per day, or you can purchase it with Eos Coins.
"Trainer Battle Coins", which you can get according to your battle results, can be exchanged for "Trainer's Costume (Shirona)", etc., where you can enjoy the feeling of Shirona.
Period: April 21 (Friday) 9:00 to May 22 (Monday) 8:59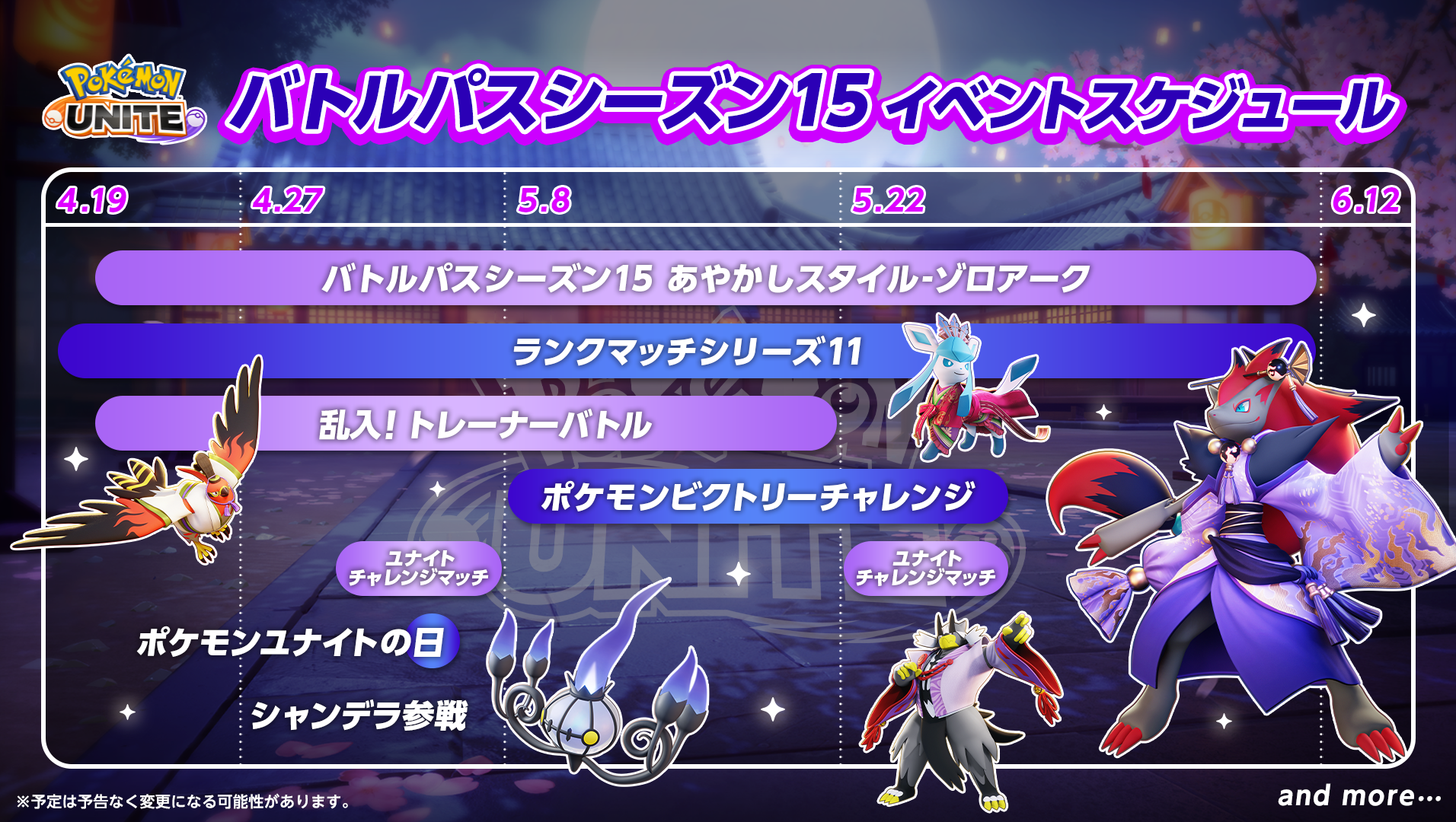 May's UNITE membership benefit is "Tanken Style – Charizard"!
If you join the "UNITE Membership", you will get a lot of benefits!
1. Get a special Hollow Wear of the Month! This month, Charizard's "Tanken Style"!
2. On a weekly basis, two more Unite License free trials will be released.
3. You can try two types of hollowware for free on a weekly basis.
4. Exclusive chat bubbles for membership members and special icon frames are available.
5. Trainer Fashion will be available for 1 week only after release, and you will get a 10% discount when purchasing with Gem/Eos Ticket.
6. Get 40 gems every day!
As a first-time registration privilege, you will also receive a sweatshirt fashion "Hoopa Set"!
For those who play a lot, it is a great deal. You can join for 1,150 yen every month. You can find
FAQs about UNITE Membership here .
Source: Official Pokémon UNITE website