The Pokémon Company has unveiled new official artwork, screenshots and details for Legendary Pokémon in Pokémon Let's Go Pikachu and Let's Go Eevee:
Battle Legendary Pokémon
In the world of Pokémon, there are certain special Pokémon that are hardly ever seen. These Pokémon are known as Legendary Pokémon. In the Kanto region, where you'll be having your adventures, three of these Legendary Pokémon are Articuno, Zapdos, and Moltres.
You won't be able to catch these Legendary Pokémon the same way you catch most other Pokémon you encounter in the wild—you'll have to defeat them in a battle first! Once you defeat them, you'll have the opportunity to catch them.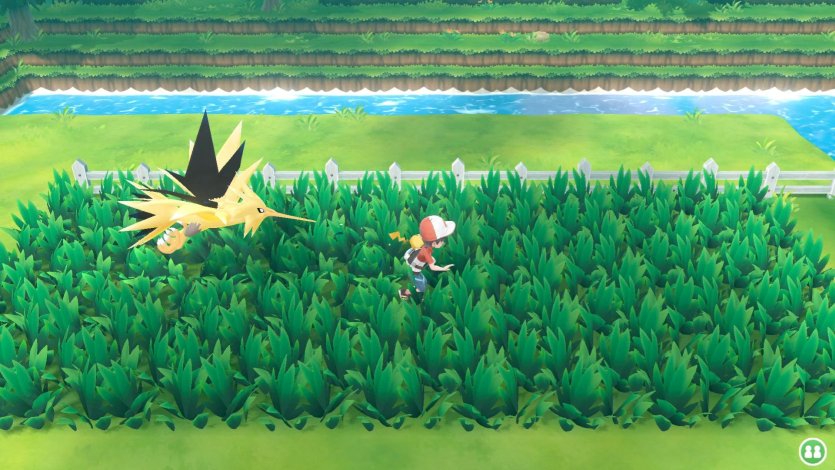 If you are worthy to catch these Legendary Pokémon, they will become valuable members of your team. In addition, you can also have these mighty Pokémon follow you around as you explore the Kanto region!
Click here to see even more screenshots!
Source: Official Pokémon Let's Go website