The Pokémon Company has officially announced the Pokémon UNITE Championship Series. Read on below to learn more:
May Monthly Recap | Pokémon UNITE Championship Series
The Pokémon UNITE Championship Series continued in May with the May Finals! For the Top 4 teams in each region, the May Finals was an opportunity to lock in spots at the all-important Regional Finals. For other teams, it was a major opportunity to earn Championship Points that can also help them reach the Regional Finals in June!
See some of the best May Finals action in this Monthly Recap. Congratulations to all of the May Finals Champions from around the world!
Asia Pacific: No Lucario
Central America: LDV C.A
Europe: inderClap's random e-Sports
Japan: Chronoir
Korea: Eternity
Mexico: Stamina
North America: Gaimin Gladiators
Oceania: Ground Zero
South America-East: Xis
South America-West: All Stars
March Monthly Recap | Pokémon UNITE Championship Series
The Pokémon UNITE Championship Series continued in March, as 3 new regions joined the competition! Not only did players from the Central America, Mexico and South America-West regions get to show off their skills, but Hoopa and Duraldon also joined the fray on Aeos Island.
See some of March's best action in the March Monthly Recap, and congratulations to each region's March Finals Champions!
Asia Pacific: Renaissance
Central America: Stamina CA
Europe: PogChamp
Japan: たきしまグロウパンチ ver2.0
Korea: Z Crystal
Mexico: Zygnus E-Sports
North America: Blossom
Oceania: IClen
South America-East: From Brazil
South America-West: Square Squad
2022 POKÉMON UNITE CHAMPIONSHIP SERIES
Pokémon UNITE players around the world can compete to earn an invitation to the 2022 World Championships in London, England!
The Pokémon UNITE Championship Series features qualifying events every month beginning in February in each Regional Zone and will include over $1,000,000 USD in prizes, including $500,000 at the World Championships.
TABLE OF CONTENTS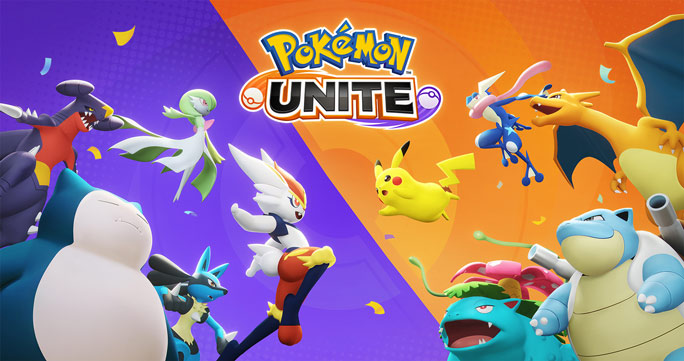 COMPETITION FORMAT
Players will form teams and compete 5-on-5 using Pokémon UNITE's tournament mode. Open qualifying events will be held each month with no entry cost from February through June. Players will be able to participate using the Nintendo Switch, iOS, or Android version of Pokémon UNITE.
QUALIFYING FOR THE 2022 POKÉMON UNITE WORLD CHAMPIONSHIPS
Source: Official Pokémon UNITE website