DeNA is continuing to add more events and new features to Pokémon Masters EX on a regular basis. Read on below to learn more:
Trainer Lodge Expeditions
Trainer Lodge Expeditions
Expedition Details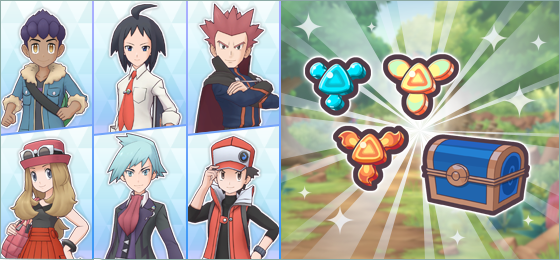 You can form an Expedition Team to explore the various areas of Pasio and receive Expedition Rewards!
Your Expedition Rewards can be exchanged for various items that can be used for interactions and expeditions, as well as various Upgrade Items.
Forming an
Expedition Team
Sync Pairs have Expedition Skills, and adding Sync Pairs to your Expedition Team will boost your team's Discovery Levels!
Note: You cannot select Sync Pairs that include the Main Character.
Note: You cannot have two or more Sync Pairs that include Trainers with the same name on a single team.
Note: You can check Expedition Skills on the Sync Pair details screen.
Raising Your
Discovery Levels
You can earn better Expedition Rewards based on your Discovery Levels!
Your Discovery Levels can be increased with Sync Pairs' Expedition Skills, with Expedition Items, and by cheering on your team.
Try raising your Discovery Levels in order to get the Expedition Rewards you want!
Using
Expedition Items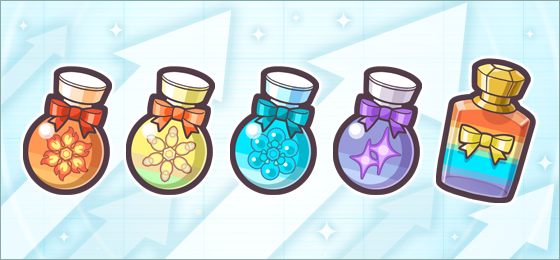 You can use Expedition Items to raise your team's Discovery Levels!
Use the necessary Expedition Items to make your expeditions easier!
Note: You can only use one Expedition Item at a time.
Cheering On Your
Sync Pairs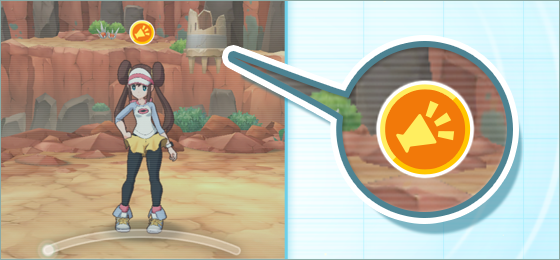 You can cheer on Trainers with the Cheer On icon by tapping on them!
All of your Discovery Levels will increase by one while Cheer On is in effect!
Note: The ability to use Cheer On only appears occasionally.
Note: The Cheer On effect will last 12 hours from the time it is activated.
Collecting
Expedition Rewards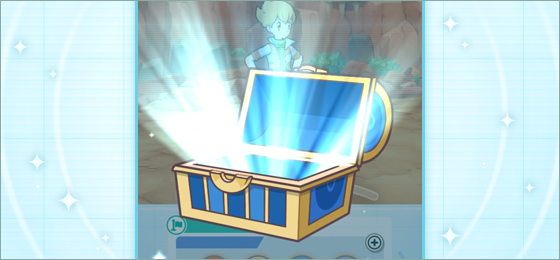 You can claim the Expedition Rewards your Expedition Team collected by tapping the Claim button!
Also, your Expedition Rewards can include a Rare Cache, which can provide you with additional rewards.
The Expedition Rewards you collect can be exchanged for various rewards at the Lodge Exchange.
Note: Expedition Rewards are found every minute, based on your Discovery Level.
Note: Expedition Rewards will not be found if you have not formed an Expedition Team.
Note: Rewards cannot be found if they exceed the Inventory Limit.
Important
To use the

Trainer Lodge,

you must have completed

Main Story

Chapter 1:

The More the Merrier

(Normal)

in

single-player.

The content is subject to change without notice.
Source: Official Pokémon Masters EX site