Niantic has announced a new event for Pokémon GO. Read on below to learn more:
Pikachu Jet TR takes to the skies soon!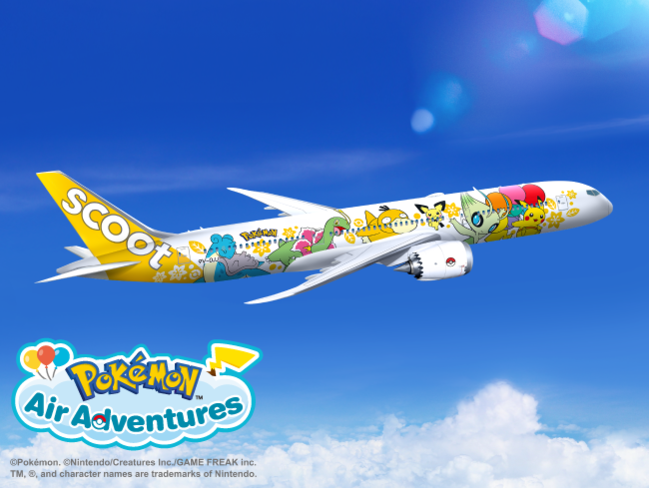 The Pokémon Company has started a collaboration with Scoot and will be launching a special plane decorated with your favorite Pokémon characters soon. The special plane, "Pikachu Jet TR", is scheduled for its inaugural flight on SEP 9 to Tokyo, Japan. The "TR" in Pikachu Jet TR is the airline code used by Scoot.
The two parties unveiled the exclusive livery for the Pikachu Jet TR at a press conference held in Singapore Changi Airport earlier today. As part of its exterior design, the aeroplane features Pokémon-related imagery specifically custom-made for Singapore. The Pikachu Jet TR, a Boeing 787-9 Dreamliner with a capacity of 375 seats, will operate mainly in the Asia region including flights between Singapore, Tokyo and Seoul.
Following the grand unveiling of the Pikachu Jet TR, a special event, "Pikachu Weekend in Singapore", will be held from NOV 18 to 20. The event will feature a night show to be held at Marina Bay, alongside an exciting Pokémon GO event, "Pokémon GO Safari Zone: Singapore", which will be held at Gardens By The Bay.
Stay tuned for more details!
For more information: https://flying-pikachu.com/en/
Source: Official Pokémon website