Pokémon Café Mix, the touch-based puzzle game for Nintendo Switch and mobile devices, has received a revamp, along with a new name—Pokémon Café ReMix. Updates include new puzzle elements, more Pokémon, new dress-up options and more ways of growing and developing staff Pokémon. Read on below to learn more:
"Visit! Palkia" is being held!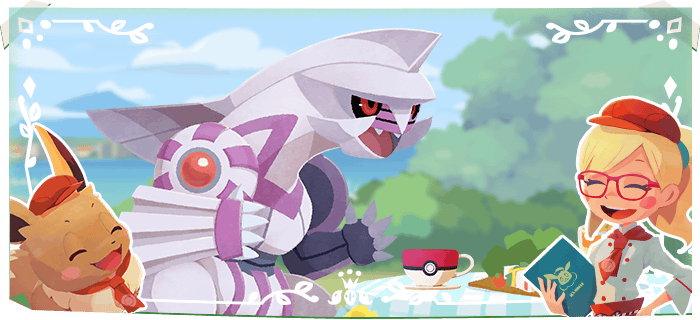 From 15:00 on October 28, 2022, "Visit! Palkia" is being held.
The legendary Pokémon Palkia has arrived at the cafe! ?
Treat a hungry Palkia and keep him satisfied!
[Holding period]
From 2022/10/28 15:00 to
2022/11/09 14:59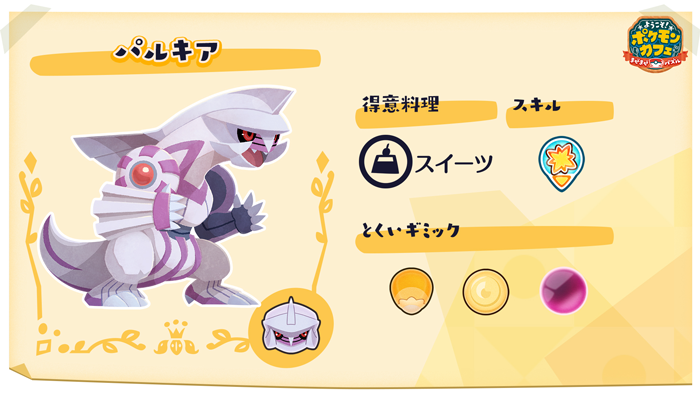 Palkia has an assist effect in addition to the cafe skill!
If you organize as an assist, your score will increase when using a megaphone!
■Collect Legendary Coins!
In "Visit! Palkia", you can receive "Legendary Coins" as a reward by raising the "Manpuku Rank" of Palkia who visits the store.
Legendary coins can be exchanged for various items at the exchange shop.
By collecting a lot of legendary coins, Palkia will be able to help you as a cafe staff.
In addition, Palkia who became a staff will be able to raise the "Kisekae Grade" at future events.
Let's have them become cafe staff so that they can be active in future events!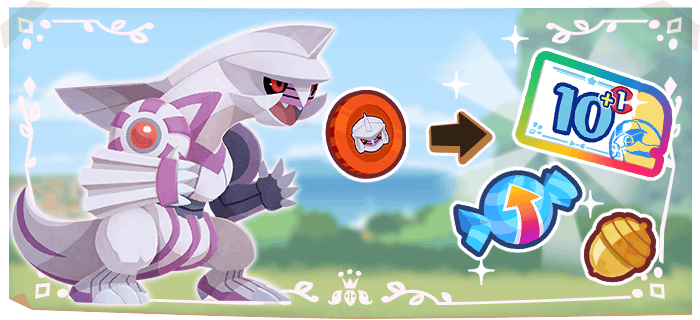 ■Aim for the top ranking!
Rewards such as golden acorns will be added according to your ranking.
The "profile icon" that can be set on the profile screen is proof of the top prize!
Please try to aim for the top ranking.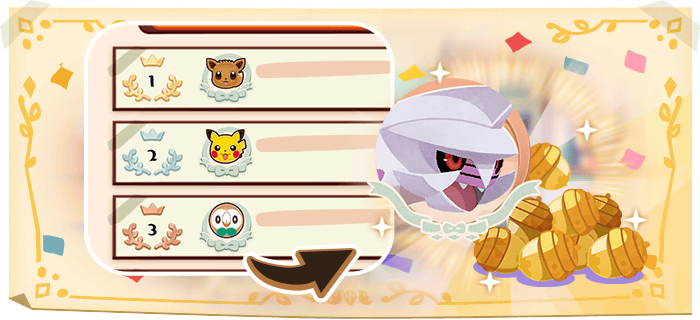 ■ [Five-Star] Eevee Festival is very active!
In "Visit! Palkia", the cooking category is "main", and gimmicks such as whipped cream, ketchup, and fruit cans will appear.
The [Five-star] Eevee Festival, which is currently being picked up for delivery, Zorua, and Kairyu are sure to be a big success by making them staff!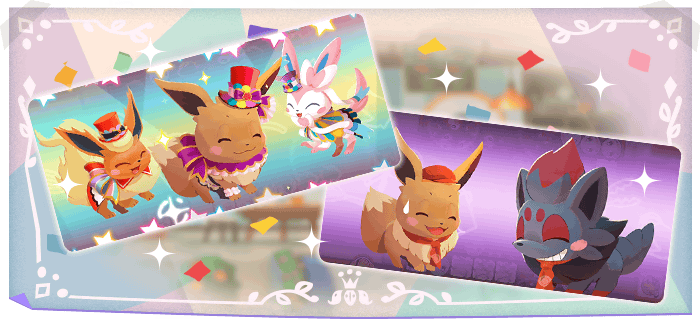 ■ "Score Challenge" is being held at the same time!
During the period of "Visit! Palkia", a challenge to challenge the high score of 1 minute cooking is being held at the same time!
Depending on the high score you achieve, you can get golden acorns and express tickets!
Let's update the high score and aim for the rank!
* Please receive the reward for completing the challenge from the challenge screen.
*Please note that you will not be able to receive rewards after the challenge period has passed.
~Rear point memo~
① Let's combine the power of 4 staff! It's also good to choose recommended Pokemon.
(2) By matching your favorite dishes, you will be able to use gimmicks that are great for Pokemon other than the leader.
③ Match as many as possible to increase your score!
④Make many matches and activate skills during Fever mode to earn scores!
⑤ Score increases by 5% each time the wave progresses! Clear as many waves as possible.
[Notes]
・The event period is subject to change without notice.
・"Manpuku Rank" can be raised to 100, and the number of "Legendary Coins" that can be obtained increases as the rank is raised.
・After reaching 100 in "Manpuku Rank", you can challenge Rank 100 repeatedly.
Thank you for your continued support of "Poke Mix".
All the development and operation staff