A slew of new features will soon be added to Pokémon GO, according to the latest extensive datamine from the folks at the Silph Road. Read on below to learn more about exactly what will be officially added by developer Niantic in the near future:
Buckle in, travelers – it's time to take Pokemon Research up a notch!
v0.97.2 has begun propogation on Android and iOS will soon follow in preparation for the March 30th launch of the new 'Research' feature (formerly identified as 'Quests').
The Silph Road team has studied the new APK to see what exciting discoveries and mechanics await our travelers in their new collaboration with Professor Willow.
Without further ado, let's dig in!
---
RESEARCH (QUEST) BASICS: 101
Niantic shared the basics of the new Research mechanics in v0.97.2. Here's the gist, travelers:
The Two Types of Research:

You can contribute to two types of research: FIELD RESEARCH and SPECIAL RESEARCH
SPECIAL RESEARCH objectives come from Willow himself and yield "important discoveries!"

Research 'Tasks:'

Gather research TASKS by spinning PokéStops (these are self-directed)
TASKS give you objectives (like catching certain Pokémon, battling, etc) and have different difficulty levels

Earning Rewards:

Completing research will earn you rewards (which depend on the difficulty)
You may complete as many Tasks as you want every day to earn rewards all day!

Stamps:

Each day, you may earn one Stamp by completing a FIELD RESEARCH task

Research Breakthroughs:

Obtaining seven stamps achieves a RESEARCH BREAKTHROUGH for greater rewards! (Hints point to Legendary Pokémon!)
…and as awesome as these mechanics sound, that's everything we've known thus far!  Fortunately, information from the APK can shed new light on the details of these exciting mechanics.  (Note: many of these details leaked in our v0.91.1 APK teardown on February 5th, 2018, but they're back with plenty of extra additions!)
---
First, let's take a look at new discoveries apart from those involving the new Research mechanics coming on March 30th!
1. PROFESSOR WILLOW

He's back, he's 3D, and he's … going to FaceTime you?
It appears that everyone's favorite sabbaticalist has set up camp with his mobile research unit and is going to finally be getting in touch! The APK references phone calls and even an FACETIMEIMAGE (likely the circle graphic in the Basics: 101 section above).
He also comes with a slew of 3D glory, including a tendency to fidget(e.g. CHINSCRATCH, FOLDINGARMS, GIGGLE, a POKEWATCH, and more animations). Additionally, the available character expressions (two of which previously leaked) have been expanded to include:
EXPRESSION_UNSET
HAPPY
SYMPATHETIC
ENERGETIC
PUSHY
IMPATIENT
ADMIRATION
Looks like we all might have work to do earning our favorite scientist's approval and praise!
2. TWO NEW BADGES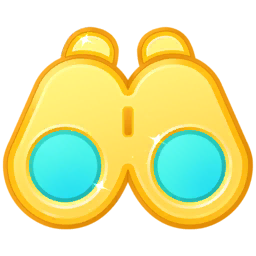 References to two new badges have appeared in this APK:
Challenge (Quests) Badge
Mew Encounter Badge
The Quests badge has appeared in the graphic assets, and we believe it will be activated immediately on launch this Friday.
Curiously, we did not spot the Mew Encounter Badge in this APK (though admittedly, we're still a bit weary after an intense Community Day in the Silph League…).  We'll have to see what Niantic has planned for the Mew Badge!
3. NEW POKEMON ATTRIBUTE: LEGENDARY VS. MYTHIC
Previously, a Pokemon attribute existed called: ISLEGENDARYORMYTHIC which designated if a Pokemon was legendary or mythic.  In this APK, a new attribute has appeared for each:
This is a small tweak, but it points towards momentum in preparing for the Mythical Pokemon (like Mew, Celebi, Jirachi and Deoxys).
4. NEW ENCOUNTER TYPES FOR RESEARCH AWARD ENCOUNTERS AND MEW!

As Legendary Pokemon may soon be encountered as a RESEARCH BREAKTHROUGHaward, it follows that the encounter type may have different dynamics than a standard wild Pokemon encounter. Metadata has appeared confirming this!  The following are now designated as separate encounter types:
RESEARCHENCOUNTER
MEWENCOUNTER
A few more details exist about Mew's encounter type – but that's going to be a magical moment in our Pokemon GO journey, so we'll let our travelers experience it firsthand. 🙂
5. THE 'REMEMBER MY LAST BALL TYPE' BUG(?) IS GONE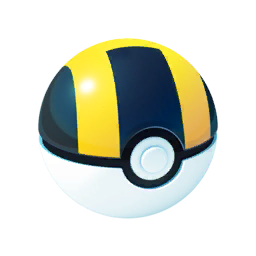 A few versions back, travelers reported that entering a wild encounter preserved the last PokeBall type used and started with that type. This caught many of our travelers off-guard and many an UltraBall was mistakenly tossed at a Pidgey!
This mechanic (while enjoyed by some – particularly at Community Day!) seems to have been unintentional and has been patched.
---
And now for the deep dive into Research nuts and bolts!
6. 16 RESEARCH TASK OPTIONS
A large list of the potential options for research challenges has been included in the APK. Here are the options – and they're about as diverse as we could have imagined!:
MULTI_PART
CATCH_POKEMON
SPIN_POKESTOP
HATCH_EGG
COMPLETE_GYM_BATTLE
COMPLETE_RAID_BATTLE
COMPLETE_QUEST
TRANSFER_POKEMON
FAVORITE_POKEMON

AUTOCOMPLETE
USE_BERRY_IN_ENCOUNTER
UPGRADE_POKEMON
EVOLVE_POKEMON
LAND_THROW
GET_BUDDY_CANDY
BADGE_RANK
PLAYER_LEVEL
Many of these appear to be what we would consider "beginner quests" – designed to help more casual players familiarize themselves with lesser-used mechanics of Pokemon GO.
However, in a separate list, the following factors also appear to be on the table:
PokemonType
PokemonCategory
WeatherBoost
DailyCaptureBonus
DailySpinBonus
WinRaidStatus
RaidLevel
ThrowType

WinGymBattleStatus
SuperEffectiveChargeMove
Item
UniquePokestop
QuestContext
BadgeType
PlayerLevel
These mechanics appear to be more advanced actions and attributes – some of which many casual players will have to study up a bit to conquer!
As in the prior leaks, the following two delineations appear:
STORY_QUEST
CHALLENGE_QUEST
Which we now believe to simply be internal names for standard FIELD RESEARCH vs SPECIAL RESEARCH from Professor Willow.
7. QUEST AWARDS
The following 7 rewards all appear to be available to earn as Research rewards:
EXPERIENCE
ITEM
STARDUST
CANDY
AVATAR_CLOTHING
QUEST
POKEMON_ENCOUNTER
Pokemon encounters as a solo-player's Research reward is a fantastic boon to rural players with lackluster attendance at Raids – we can't wait to give this a spin!
---
PARTING WORDS
Are you ready, travelers?
In 2 days' time, we'll be heading out into the world of Pokemon with brand new incentives, goals, and core gameplay loops to master and grind.
The Quests/Research feature has shaped up far better than we even expected after the first leak – with more possible complexity in the challenges than we bargained for. It looks very promising.  But perhaps most importantly, we just can't wait to fill that last Kanto Pokedex hole by unlocking Mew!
Source: The Silph Road