The Pokémon Company International recently hosted the 2022 Pokémon North America International Championships. Read on below to learn more:
2022 North America Video Game Championships Recap
Regional Champion Aaron Traylor walks us through the trends from Columbus that are sure to impact Worlds in August.
The 2022 North America International Championships (NAIC) just wrapped up in Columbus, Ohio. There, the best players from around the world gathered for one last shot at an International Championship title in the Pokémon Sword and Pokémon Shield era before the 2022 World Championships (Worlds) in August. NAIC's matches and results can tell us a lot about players' thought processes going into the biggest tournament of the year—and this year, the North America International Championships were more interesting than ever. Let's get into it!
Comfort Reigns Supreme
Perhaps the biggest story out of NAIC this year—and potentially the whole season—is that players seem to find success with teams they have spent a long time working on. When Wolfe Glick won the last iteration of NAIC in 2019, he used the two weeks leading up to the tournament to develop a team of Pokémon that were smart anti-metagame picks, choosing to give himself good matchups against the ever-present Primal Groudon and Xerneas. (Check out Wolfe Glick's 2019 NAIC team.) Conversely, 2022 NAIC Champion James Evans began work on his winning team almost immediately after this year's Salt Lake City Regionals—that's a little more than three months in advance. Gabriel Agati Madeira, the 2022 NAIC runner-up, clinched second place in a close race at the 2022 April International Challenge Online Competition with an early version of his eventual NAIC team. These two players played to the highest standard all weekend, and in the finals, James was able to come out ahead with some careful positioning of his key Pokémon, particularly Incineroar.
Notice: If you click on the YouTube video above, you will leave Pokemon.com. The Pokémon Company International is not responsible for the content of any linked website that is not operated by The Pokémon Company International. Please note that these websites' privacy policies and security practices may differ from The Pokémon Company International's standards.
---
In the same vein, Justin Burns made it to the Top 4 with an Ice Rider Calyrex and Palkia team that he and Alex Underhill have used to dominate tournaments since the Indianapolis Regionals two months ago, while Chongjun Peng finished in the Top 8 with a "Rinya Sun" team that has only seen minor modifications since he won the Salt Lake City Regionals way back in March. Perhaps most astoundingly, Peng used his Rinya Sun team to win 27–2 in tournament sets before Day 2 of NAIC—this level of consistency is unprecedented in the Pokémon Video Game Championships (VGC).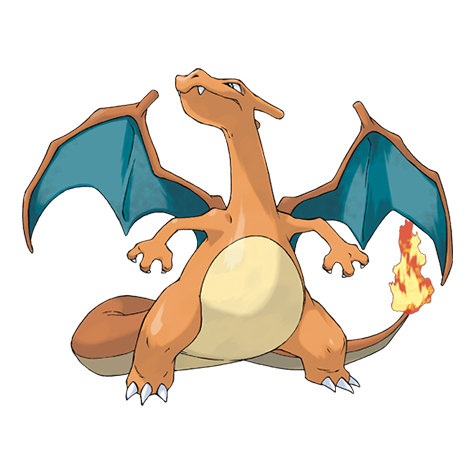 Zhe Zhang, who won the Milwaukee Regionals just a week before NAIC, switched up three of the six members on his team—which included changing his restricted Pokémon pairing from Groudon and Yveltal to Groudon and Shadow Rider Calyrex—and still made it to the Top 8. I think this is one of the coolest achievements in VGC history because changing half of a team fundamentally shifts how that team functions. Zhang told me that he'd actually been working on each one of those teams since April, and he said the main factor in his team selection was that he wanted to use each tournament to prove that team's strength. He did just that, narrowly defeating Sohaib Mufti in the last Swiss round of Day 2 thanks in part to his choice to have Charizard hold a Lum Berry. This Berry is not Charizard's most commonly held item, so Zhang was able to conceal his unexpected choice until the final moments of the set—just in time to secure himself the crucial win. Check out the match between Zhe Zhang and Sohaib Mufti on the official Pokémon YouTube channel.
If you look just outside of the Top 8, you'll see perennial names Eric Rios and Wolfe Glick, each of whom placed in the Top 4 at recent Regional Championships with a remarkably similar team to their NAIC choices. Eric brought Kyogre, Zacian, Rillaboom, Incineroar, Grimmsnarl, and Zapdos to the Bremen Regionals, then switched out his Zapdos for Thundurus at NAIC. Rios ran with Eerie Impulse on both Thundurus and Zapdos, and perhaps swapped to Thundurus for the added strength against Incineroar at the cost of being weaker outside of Dynamax. Glick brought Groudon, Lunala, Regieleki, Gastrodon, Incineroar, Charizard to the Secaucus Regionals before swapping Gastrodon with Grimmsnarl at NAIC. This is perhaps a more significant alteration, as the team loses its security against teams featuring Kyogre in favor of adding more defensive tools and Speed control overall. In NAIC's Day 2 standings you'll also find Oliver Eskolin, who piloted his Life Orb Kyogre to the finals at the Europe International Championships (EUIC) and to the Top 4 at the Milwaukee Regionals a week before NAIC, along with Thomas Gravouille, who is known for his unique Kyogre and Shedinja team that he used to win the Lille Regionals among other accomplishments. 
That's not to say that the only way to make it to the top is to use a team you've previously succeeded with or are known for, though. Just two months prior to NAIC, Joseph Ugarte managed to get to the Top 4 at this year's EUIC with a Groudon and Yveltal team, and his legacy of success with that team extends back as far as VGC 2019's Ultra Series. For this tournament, however, Joseph paired Groudon with Lunala—a combination he hadn't yet used, despite his multiple successes in VGC 2022 so far—and once again reached the Top 4, another incredible accomplishment.
In years past, when players built a strong team and saw successful results, they still might have decided to abandon that team at later tournaments in favor of a more current take on the metagame, as Wolfe Glick did between his Top 4 placement at EUIC 2019 and his first-place win at NAIC 2019. But this year, many players aren't budging—even if a competitor has full knowledge of their opponents' teams, beating these incredibly strong Trainers is still much easier said than done. It's clear to see that these top players are taking an incredible amount of time working to perfect their teams, and as a result, we are truly seeing them play some of the best competitive Pokémon matches of all time.
Zacian and Kyogre
The most common pairing of restricted Pokémon among the Top 32 players at NAIC was Zacian and Kyogre, a duo featured in 14 of the 32 teams on Day 2. This is not unusual—Zacian and Kyogre teams have been making up the largest percentage of the Top 32 for a while now, both at Regional Championships throughout the season and at EUIC. Players such as Eric Rios, Sohaib Mufti, and Shiliang finished just outside the Top 8 with Zacian and Kyogre teams that included Incineroar, Rillaboom, and Grimmsnarl. While these Pokémon are common overall, including them all together with Zacian and Kyogre creates a slow, bulky team where defensive synergy and smart switching is key to success. On the other end, Gabriel Agati Madeira, Siddharth Singhal, Kyle Livinghouse, and Justin Carris all brought teams that focused on using Tornadus, Landorus, and Kartana as partners for the Zacian and Kyogre duo, trading defensive synergy for unstoppable Speed control outside of Trick Room. Dawei Si finished in ninth place with a unique Celesteela choice, which was honestly the most surprising Pokémon to see in the Top 32. This Celesteela had a unique set of moves—Protect, Substitute, Leech Seed, and Flamethrower—making it a key component for stalling out longer games.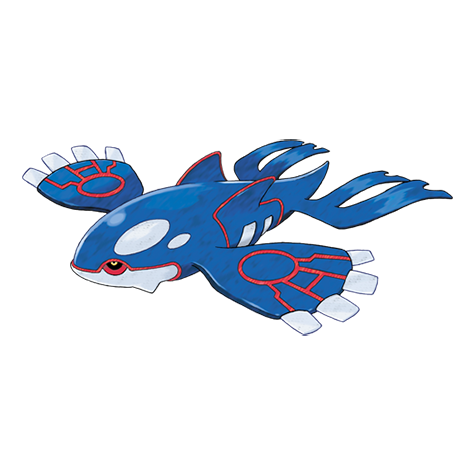 With these NAIC results, I feel like we've seen the best that the Kyogre and Zacian pairing has to offer. These teams are strong, but apart from Dawei Si's innovative use of Celesteela, they aren't much of a metagame development. While the Kyogre, Incineroar, Rillaboom, Grimmsnarl, and Zacian team placed well, its inability to take a single Top 8 slot is a bit of a disappointment given its popularity and success at Regional Championships in the past few months. The Tornadus, Landorus, and Kartana direction is interesting, but now that the team is on more players' radars, it may suffer in the lead-up to Worlds. I think that players who choose Kyogre and Zacian for Worlds may have to innovate into entirely new areas, or else be prepared to battle with impeccable polish—but there may be success waiting for the players who figure out either of those directions.
Sunny Days Ahead
Many players considered teams centered around Groudon and its Drought Ability—which turns the sunlight harsh when the Pokémon enters a battle—to be one of the top contenders for NAIC. Only eight players in the Top 32 chose to bring Groudon, but of those few, a very impressive showing of four players made it to the Top 8. This is a worse performance for Groudon teams than at the Milwaukee Regionals where, out of the nine Groudon present in the Top 32, five made it to the Top 8. However, Groudon teams are still doing better now than they did at the Japan National Championships, where just two of the 13 Groudon in the tournament made it to the Top 8. Groudon teams also didn't perform as well at the Vancouver Regionals, where Gavin Michaels stood alone in the Top 8 with his lone Groudon out of the nine in the tournament—though he eventually won. Is Groudon's success at NAIC an upwards meta trend, then, or is it reflective of player preferences? Of the eight players who reached the Top 32 with Groudon at NAIC, five of those players had previously used a Groudon team at other recent tournaments to reach the Top 32 or higher. These are also the five highest-placing Groudon players at NAIC.
Groudon is a powerful Pokémon that enables its partners to dominate in battle, and I don't think anyone would have batted an eye if Groudon teams had taken up 50 percent or more of NAIC's Top 32—again, it has been known to be very strong for months now—but for some reason it didn't. To me, this highlights that players are generally choosing to play with teams that they are comfortable with, rather than making one important metagame call based on the unique circumstances around NAIC.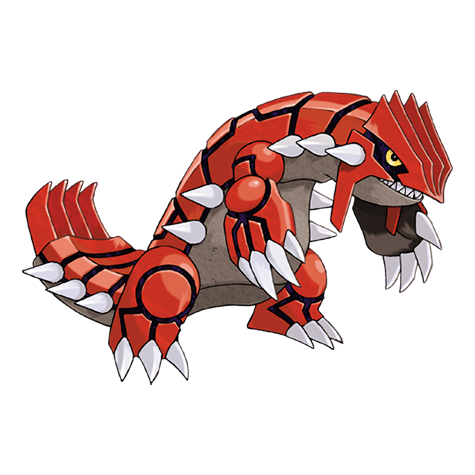 Groudon's primary candidates for partnering up, Venusaur and Charizard, saw similar levels of success at NAIC. Seven Venusaur and six Charizard were included in the Top 32, but a whopping three out of those seven Venusaur and four out of those six Charizard reached the Top 8. Raghav Malaivya and Collin Heier, both of whom finished in the Top 32, chose to run Venusaur next to Kyogre rather than next to Groudon, potentially giving themselves additional tools versus the Groudon teams that they expected to face. Malaivya and Heier did indeed defeat every Groudon team that they played against on Day 2, but it makes sense that this change may not have been overwhelmingly effective results-wise, as a lower percentage of their opponents brought Groudon than they might have expected. Meanwhile, Taran Birdee reached the Top 8 with his unique Kyogre and Charizard pairing before being defeated by James Evans, the eventual winner.
Will Groudon continue its success moving into the 2022 Pokémon World Championships? Time will tell—it's a great Pokémon whose strengths allow Gigantamax Venusaur and Gigantamax Charizard to wreak havoc in battle, while Groudon itself poses a threat to Incineroar, Zacian, and Regieleki, three of the format's most dominant Pokémon. Furthermore, Groudon is able to lower Kyogre's Water-type damage output with its Drought Ability. The Continent Pokémon can also play nicely by moving before opponents during Trick Room's duration, or by relying on its strong Defense to survive attacks outside of Trick Room. However, it seems like most players have either decided that they're willing to stake it all on Groudon and its risky Precipice Blades, or they aren't—and it's unclear how much those preferences will change among top Trainers leading up to the World Championships.
Looking Forward
All eyes are on how these players and strategies will perform at the World Championships this August. I've been around for ten World Championships and have competed in four, and I can say for sure that this year's tournament has the potential to be the most interesting one yet. Of course, the level of competition is sky-high, and the best players make very few mistakes. From a team selection perspective, in most years you can track which teams rise and fall in popularity across Top Cuts throughout the season. Typically, the largest North American tournament simultaneously favors teams that did consistently well throughout the year as well as smart metagame adjustments, especially when restricted Pokémon are allowed. The World Championships are where some players tend to make highly aggressive team changes to catch their opponents off guard. This year, however, feels different—rather than being able to tell the story of the metagame as it moves throughout the season, it feels like I'm watching players like James Evans succeed at tournaments with teams they know well and have practiced for months. Although certain teams are popular and some Pokémon are more powerful than others, it almost seems as if there isn't a metagame, but a collection of Trainers getting comfortable with the Pokémon that they think they can succeed best with—their favorites, one might say. How confident am I that these top players will switch up their strategy for Worlds? It's possible, but I'm much less sure than in years past.
The World Championships, then, may turn out to be a battle between those who have perfected their year-long strategy and pushed their team as far as it can go, versus those that are hoping to use a relatively unknown strategy to challenge their opponents in new ways. With August hurtling toward us, you can bet that these are the decisions the top players are considering.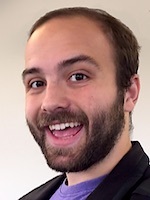 Aaron Traylor
Aaron Traylor has been competing in the VGC since 2011. He placed in the Top 8 and the Top 16 at the World Championships in 2016 and 2019, respectively. He believes that the friendship between Trainers and their Pokémon is ultimately what leads to success in battle. Outside of Pokémon, he is a graduate student studying computer science and cognitive science.
Source: Pokemon.com