DeNA is continuing to add more events and new features to Pokémon Masters EX on a regular basis. Read on below to learn more:
A Message from the Pokémon Masters EX Team (Vol. 39)
A Message from the Pokémon Masters EX Team (Vol. 39)
Greetings, Trainers.
We're the producers of Pokémon Masters EX, Yu Sasaki and Tetsuya Iguchi, here with a new message for you.
Today, we'll focus on details about new Sync Pairs that debut at the end of October.
App Update for Late October
As we mentioned last month, three new products will be available for purchase beginning October 30, 2022!
The Daily Gem Bundle has been revamped into the Daily Gem Bundle EX to be an even better deal. By purchasing this, you'll receive 1,000 Paid Gems, a Sync Orb Reward Boost for 20 days, and a Log-in Bonus of 100 Paid Gems 20 times, making this a great choice for those wanting to purchase gems.
In addition, there's the Daily Gem Bundle EX +, which comes with a Log-in Bonus offering a total of 20 Move Candy Coins and other rewards, and the Battle Point Boost Pass, which doubles the amount of Battle Points you can earn from the Daily Region Rotation for 20 days. We hope that these products will be useful in a variety of ways.
To coincide with these changes, the Daily Gem Bundle that is currently available will be discontinued.
Plus, with this update, we've added a feature that will automatically select the last team you used to complete a battle for each area, so we hope you find it useful.
A New Arrival in the
Trainer Lodge!
Starting October 31, 2022, you'll be able to invite Elesa as your Guest to the Trainer Lodge!
To invite Elesa, you'll need to team up with Elesa & Zebstrika first.
You can team up with Elesa & Zebstrika from various Sync Pair Scouts, so be sure to invite her once you've teamed up with this Sync Pair.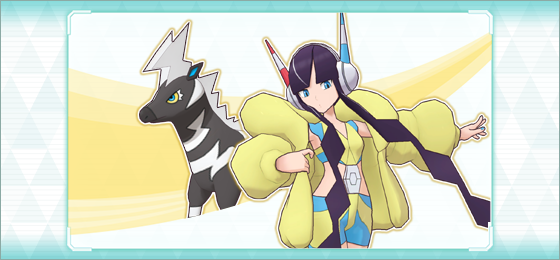 Plus, Monthly Poké Fair Scout Vol. 3 will be available at the same time, featuring N & Zekrom, who you need to team up with in order to invite N as your Guest.
Elesa & Zebstrika aren't featured, but they are included in this Sync Pair Scout.
Also, each month, we plan to continue featuring a Fair-Exclusive Sync Pair in the Monthly Poké Fair Scout whose Trainer can be invited to the Trainer Lodge by teaming up with them, so we hope you make use of it.
Villain Arc

Unova Chapter

Is Coming!

The Unova Chapter of the Villain Arc will begin on October 30, 2022!

Ghetsis, a ruthless man who views Pokémon merely as tools, aims to rule the world. What could his next scheme be?

Things are starting to heat up in the Villain Arc, so don't miss what comes next!

Also, an event will begin at the same time to coincide with the addition of the Unova Chapter's story. In this event, you'll be able to collect Legendary Spirit to raise Ghetsis & Kyurem to 6★ EX.

Also, the event's Sync Pair Scout will feature Hilda and Hilbert in sygna suits as Fair-Exclusive Sync Pairs.

Besides the ones we introduce here, other Sync Pairs that play a part in this story are scheduled to appear in the future as well, so we hope you look forward to them!
Sygna Suit Hilda & Victini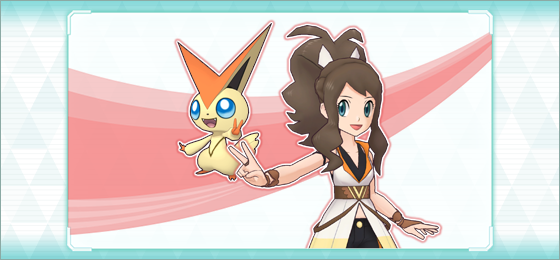 Sygna Suit Hilda & Victini are a Fire-type strike Sync Pair.
Their Fierce Entry 6 Passive Skill lets them start a battle with their Attack raised by six stat ranks, and For the Win! can raise their critical-hit rate by three stat ranks.
With For the Win!, when Sygna Suit Hilda & Victini's Attack is raised, their Sp. Atk is also raised by the same amount, meaning they can raise their Sp. Atk by six stat ranks and quickly fire off a series of powerful attacks.
Make use of both the powerful physical attack move V-create and Searing Shot, a special attack move that hits all targets, to overwhelm your opponents!
Plus, Recharging Strike 9 can charge their Move Gauge over and over again, and Downside Up can take their stats that would be lowered (whether from their own moves' effects or from the opponent's actions) and raise them by the same amount instead. All of these capabilities make this Sync Pair a force to be reckoned with.
Sygna Suit Hilbert & Genesect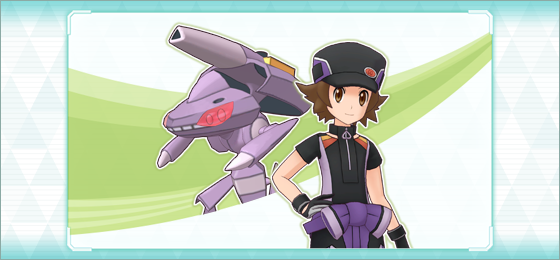 Sygna Suit Hilbert & Genesect are a Bug-type tech Sync Pair.
Bug Shift makes their Techno Blast a Bug-type move, but thanks to another Passive Skill, attacking with Techno Blast will change its type to that of the target's weakness when the target's weakness is either Fire, Water, Electric, or Ice. This makes them a Sync Pair that can exploit five type weaknesses, including Bug.
Plus, when successfully attacking with Techno Blast for the first time and the target's weakness is one of the five types noted above, they'll lower the target's Type Rebuff of that type by one rank. They can also use Perfect Aim! to raise their Sp. Atk by three stat ranks and apply the Supereffective ↑ Next effect to themselves, and use Metal Sound to lower the target's Sp. Def by two stat ranks, allowing them to deal major damage.
Upcoming Events
Plus, November will see the return of Story Event The Ideal Formula, in which N comes to Pasio and reunites with Hilbert. The Bug- and Steel-Type Egg Event and Fire-Type Gear Event are also scheduled to begin.
To coincide with the return of The Ideal Formula, we're planning a Log-in Bonus that offers special Song Keys, so don't miss it!
In addition, the second part of the Unova Chapter of the Villain Arc is scheduled to release in mid-November, so we hope you look forward to that as well.
Future Updates
We're also continuing to make improvements to the game's functionality.
For next month's update, in addition to the change we announced last month that will allow you to include Trainers with the same name on the same team for battle, we'll also implement a feature that will allow you to instantly start a battle over with the same team from the pause menu.
These improvements will make it even easier to enjoy the game while battling, so please wait for the update.
What to Expect in the Next Message
Our next message is scheduled for late November.
In it, we plan to discuss new Sync Pairs that will arrive in December and share a little bit of special information about new upcoming events.
We're always working hard to deliver updates and improvements that make the world of Pokémon Masters EX as fun as possible.
We prioritize Trainers' feedback throughout the development process, so don't hesitate to let us know what you think.
Until next time, thank you for playing Pokémon Masters EX.
Pokémon Masters Producer: Yu Sasaki
Operations Producer: Tetsuya Iguchi
Note: The content mentioned in this message is currently under development. Titles, plans, update content, and update times are all subject to change.
Source: Official Pokémon Masters EX site